Real Estate Commission NT Calculator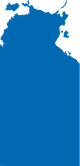 Use 
the 
free real 
estate 
agent 
commission fee
calculator
below 
to 
estimate 
the 
agent commission to
sell
a property in Northern Territory.
Use the checkbox to include or exclude 10% GST.
An agreement or contract will be provided to the seller, which outlines any fees or commissions or expenses for marketing.
The contract will also include the estimated selling price in a dollar amount.
The contract can include a set time it is in effect for. Sellers cannot get out of an agreement until the set time has passed.
If there is no set time in the agreement, it must contain a way for the agreement to be concluded.
See more information at the NT Government website.