New South Wales Real Estate CPD Requirements 2021/22
Certificate of Registration Holders
You need to complete at least 3 units from the CPP41419 qualification every year until you have achieved the certificate of 18 units. You need to complete 3 units of the licensing course NO LATER THAN 22nd March, 2022.
To meet your CPD obligations we recommend starting our CPP41419 qualification.
Class 1 & Class 2 Holders
The compulsory topics for CPD under the Property and Stock Agents Act 2002 have now been approved by the Commissioner for Fair Trading.
There are compulsory CPD topics for 2021 are as follows: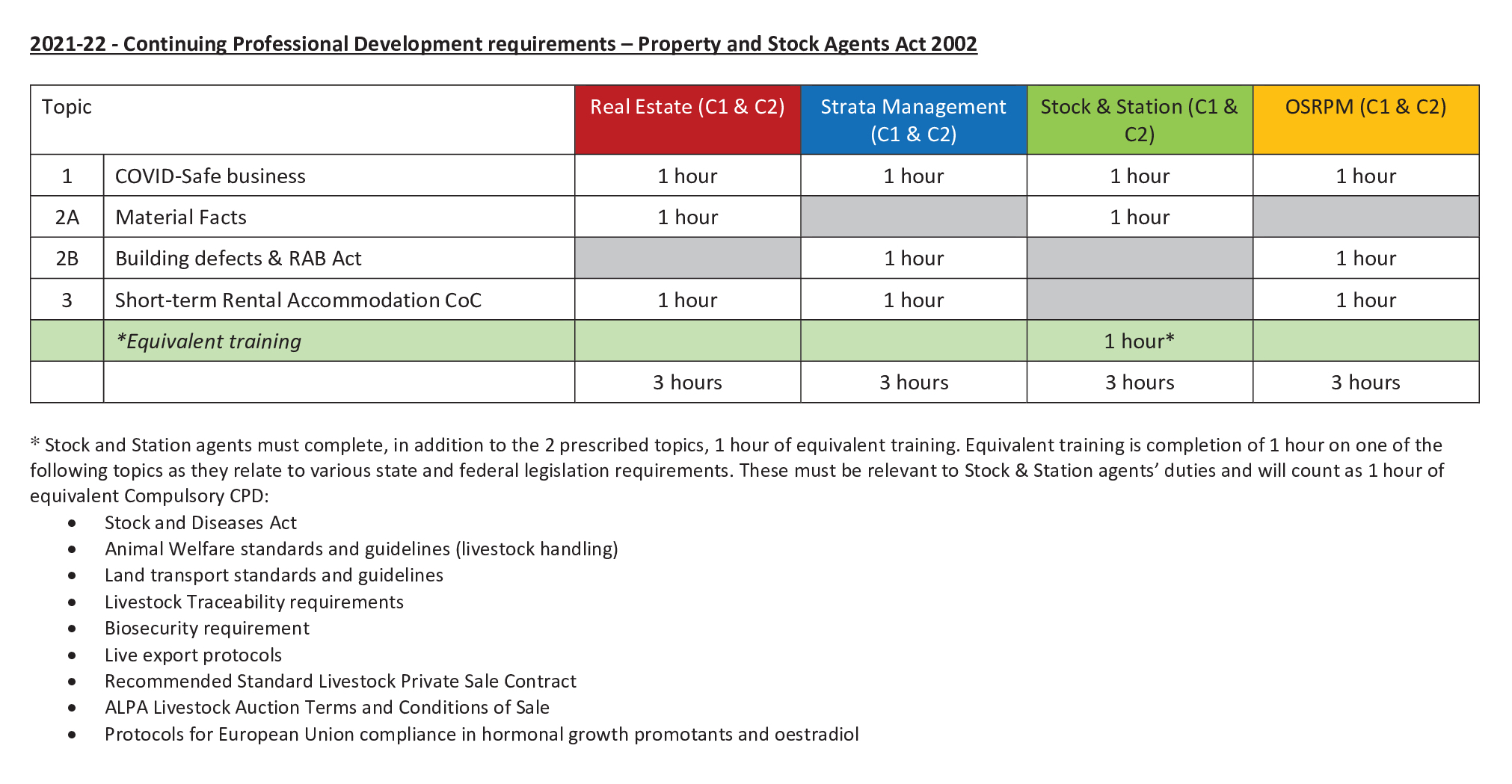 Our delivery of these topics will be online and we will be running some face-to-face workshops potentially for select offices.
Click the links below for for more information.
The information contained on this webpage reflects advice from Fair Trading NSW at the date of publication.