First things to try on Google Chrome
Step 1
Click on the three dots located in the top right of the taskbar.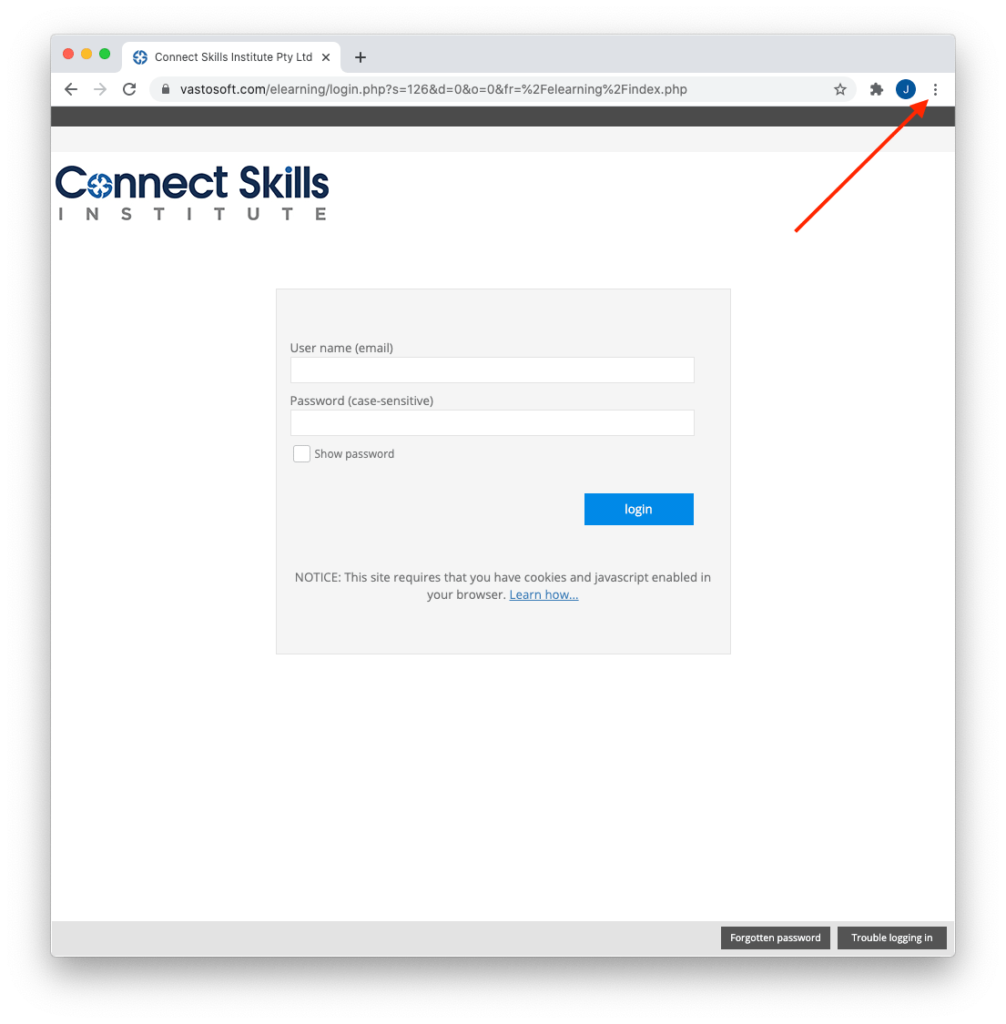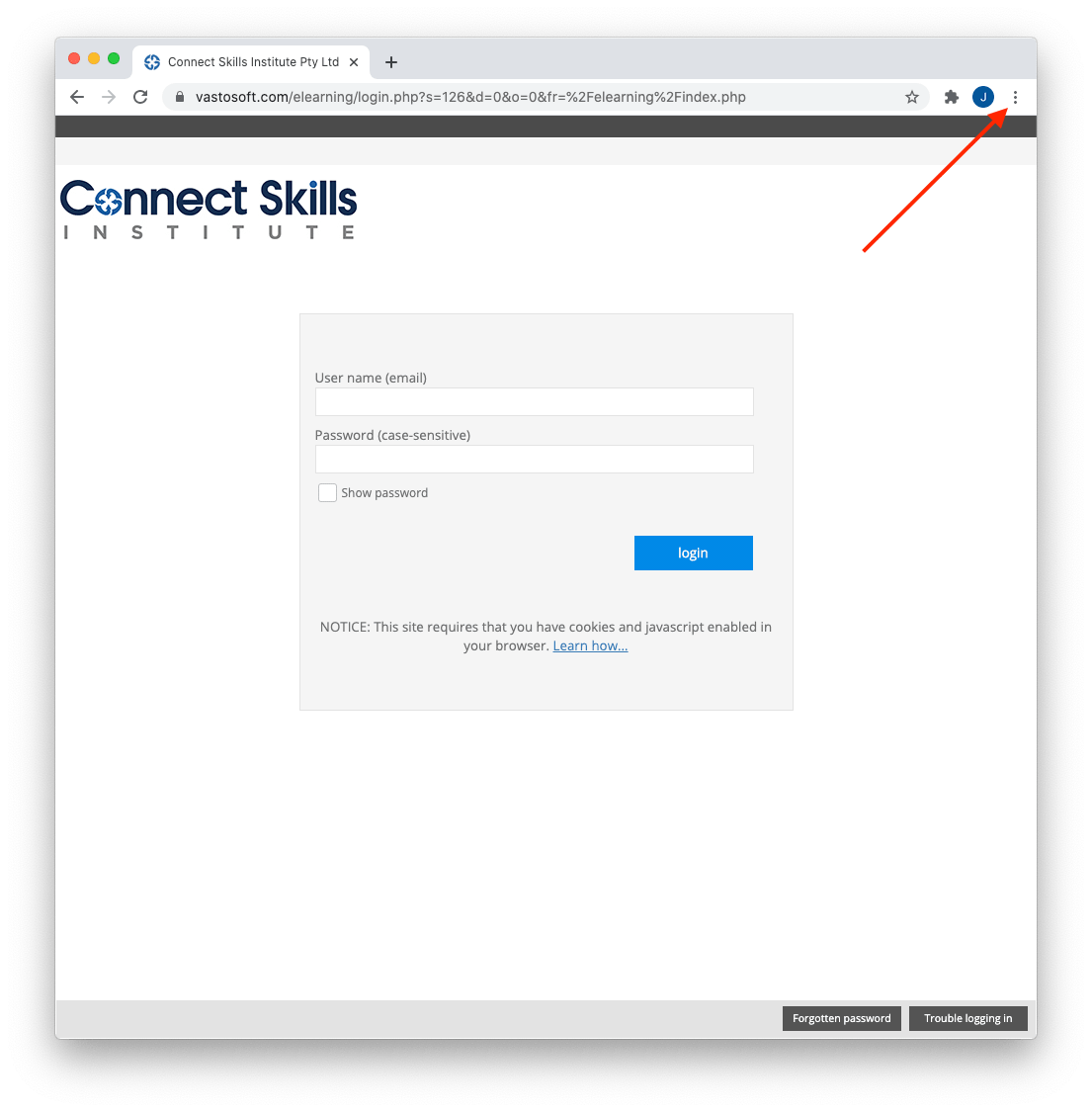 Step 2
Click on 'Settings' in the dropdown menu.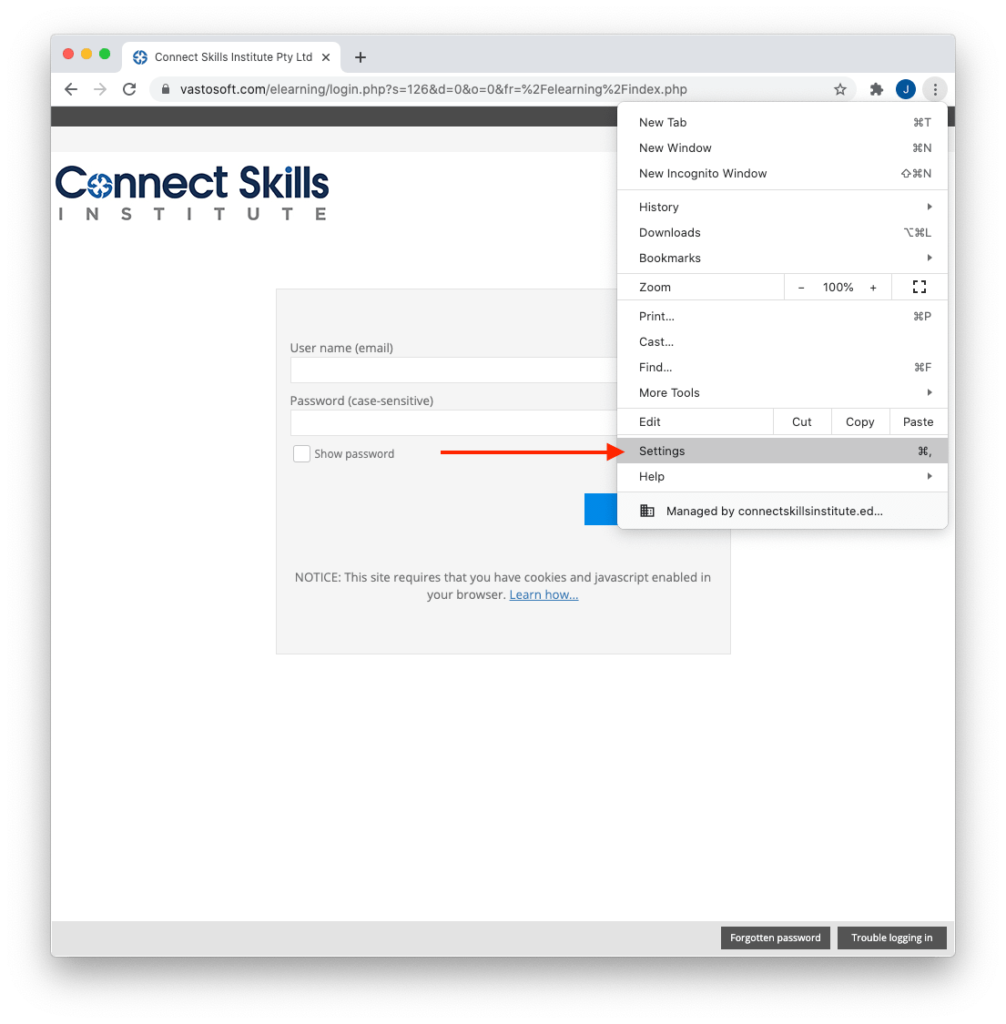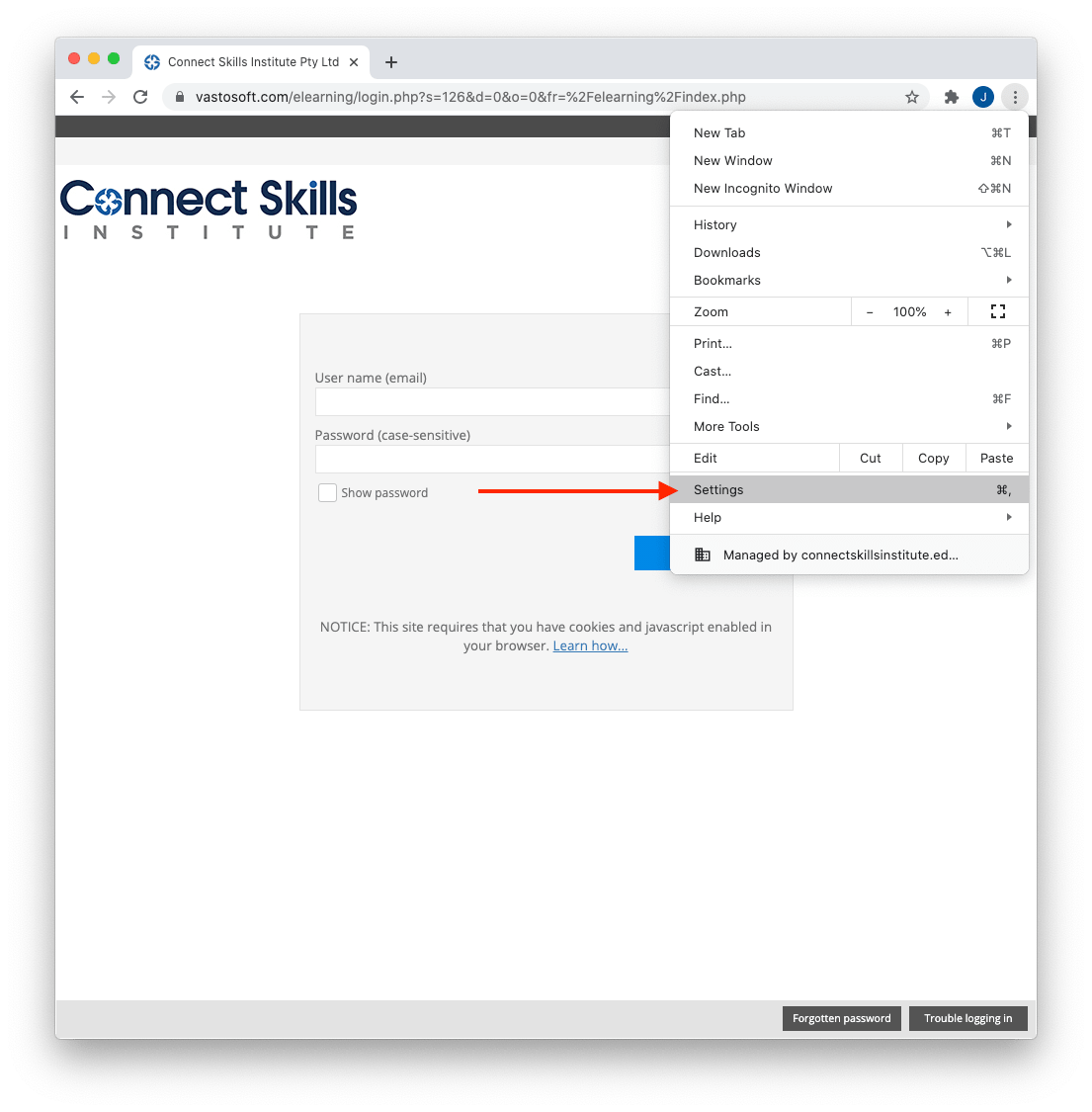 Step 3
Click on 'Privacy and security' on the left hand side of the screen.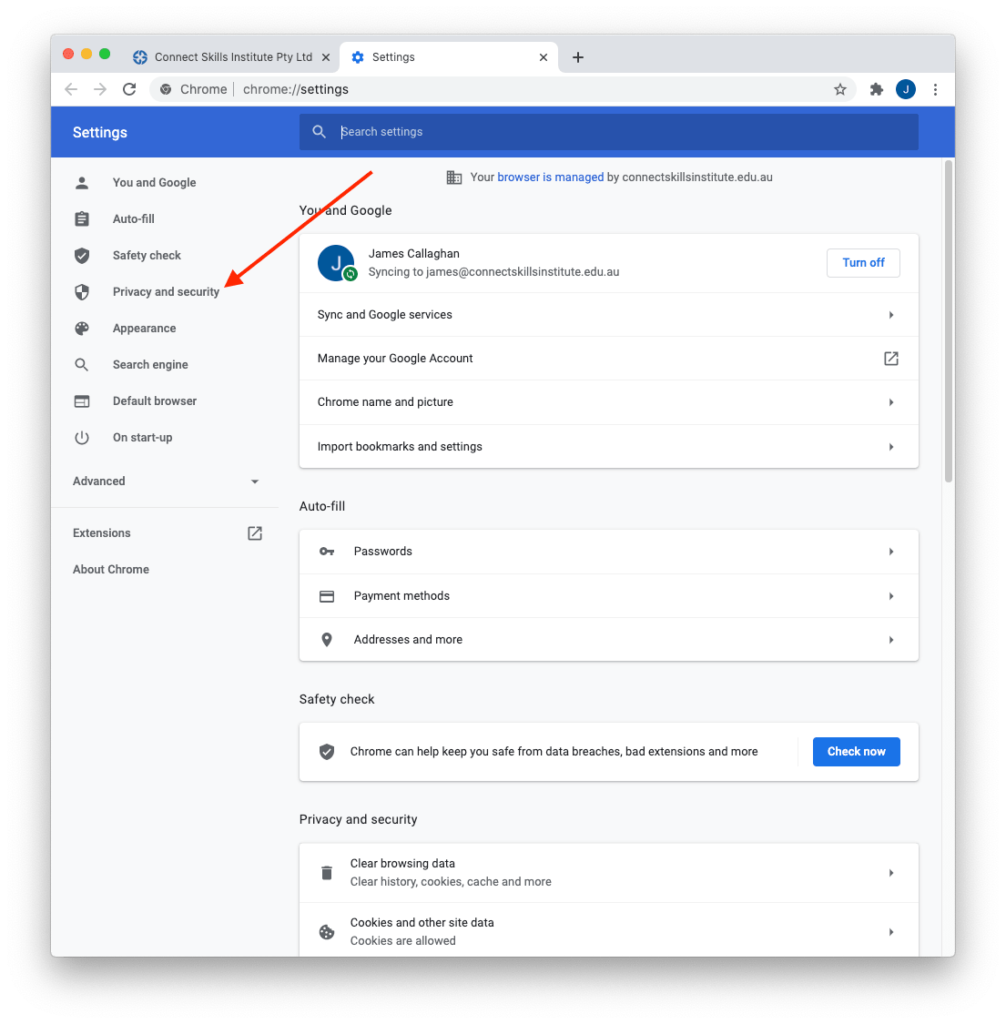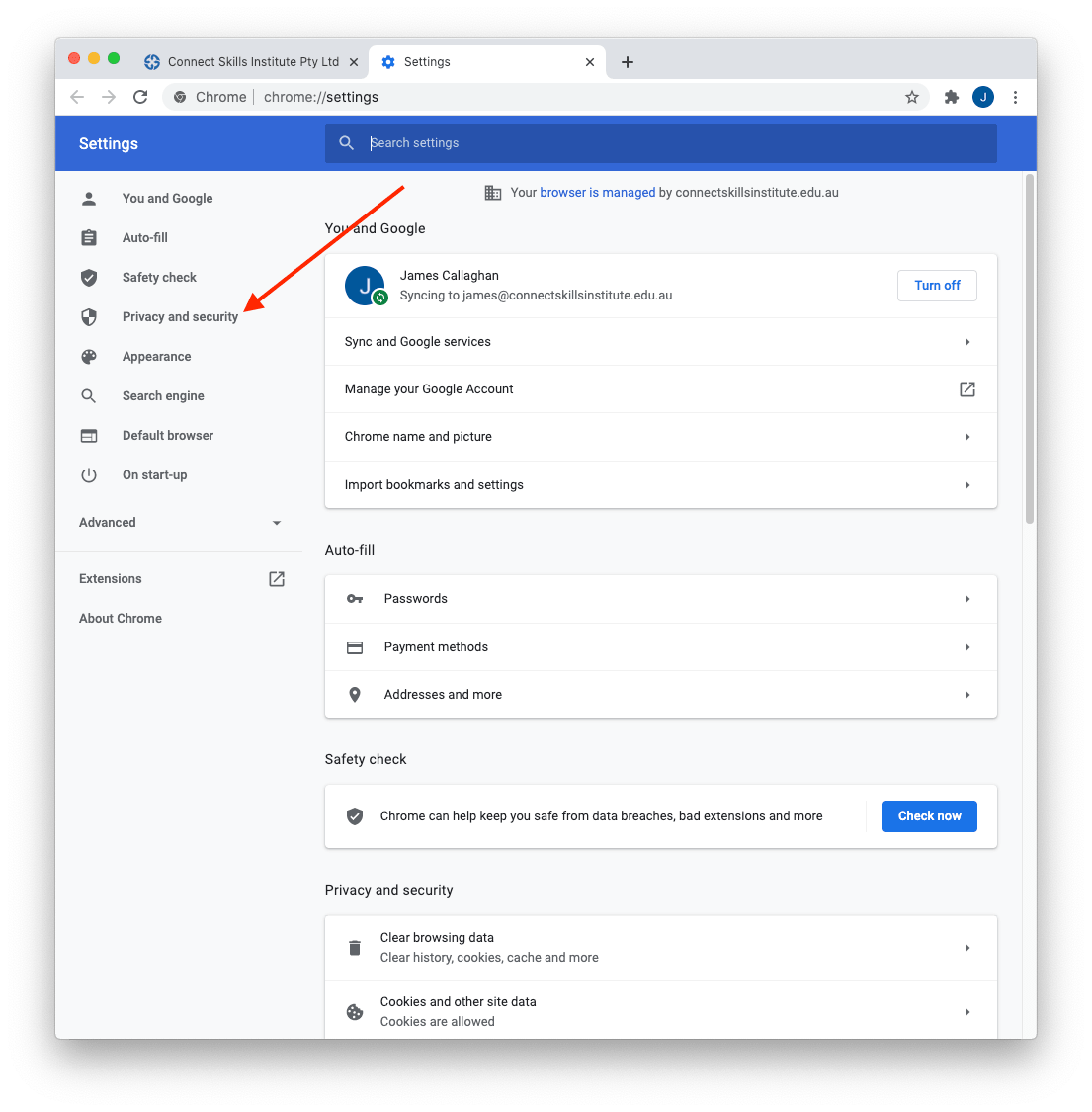 Step 4
Click on 'Clear browsing data' next to the trashcan.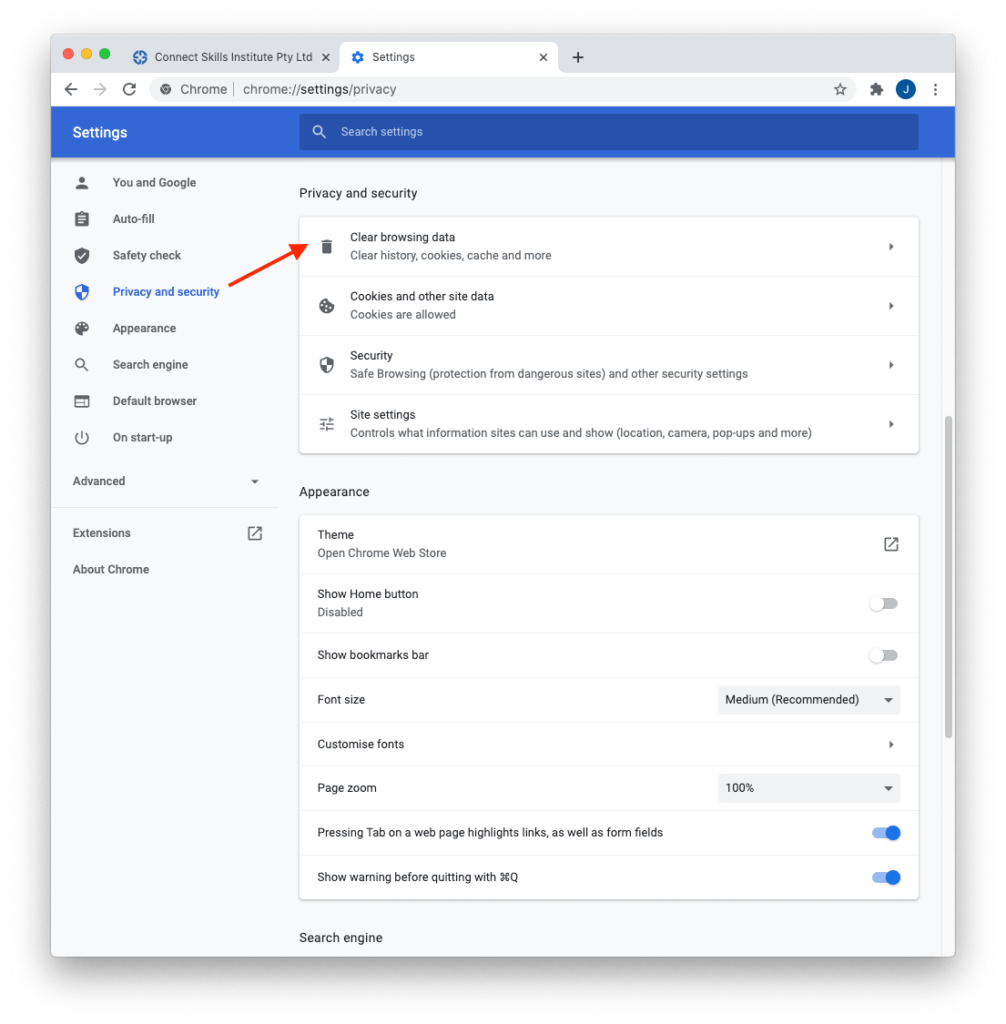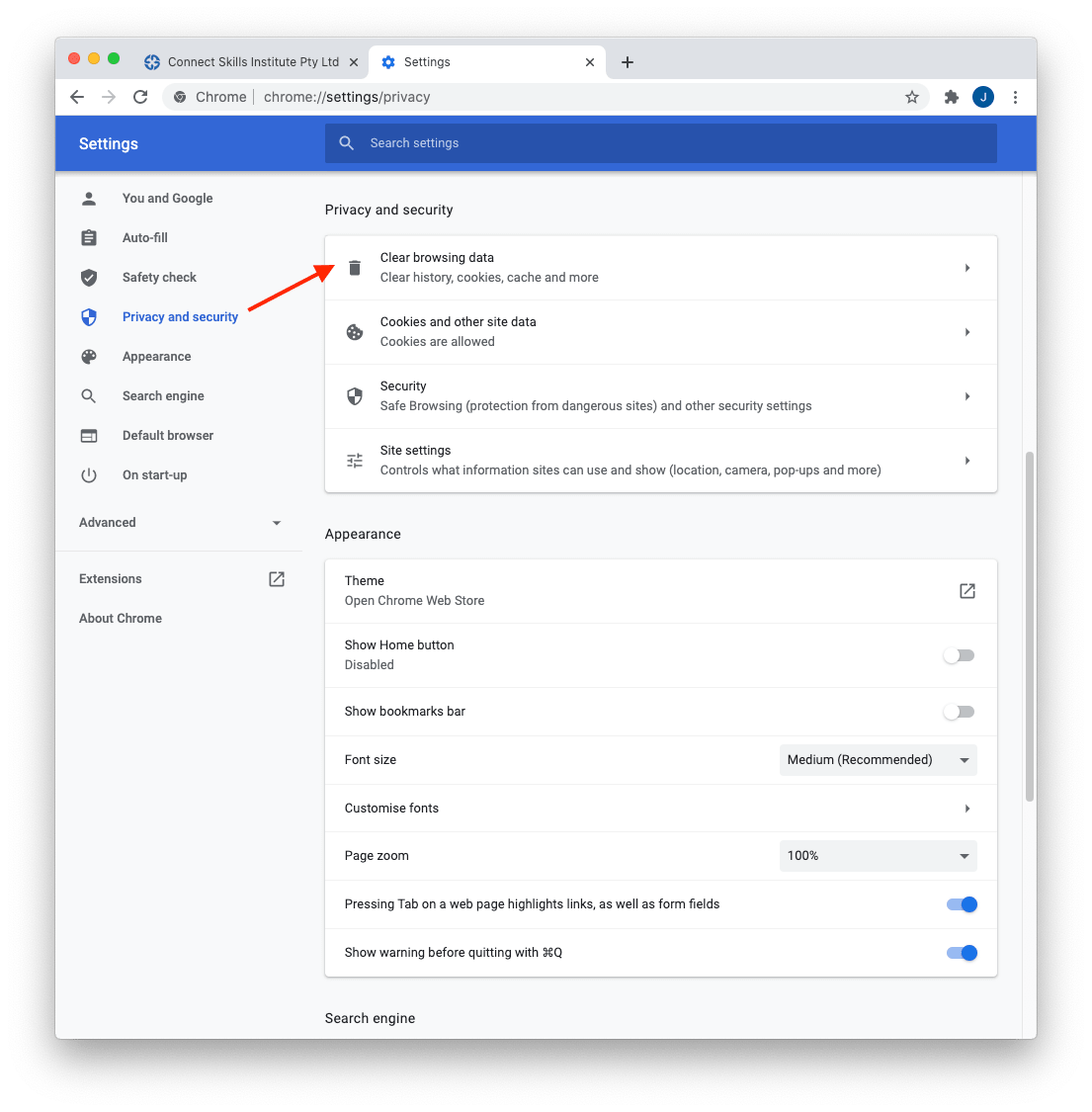 Step 5
Select the 'Time range' dropdown menu and select 'All time'.
You can uncheck the 'Browsing history' to keep your history.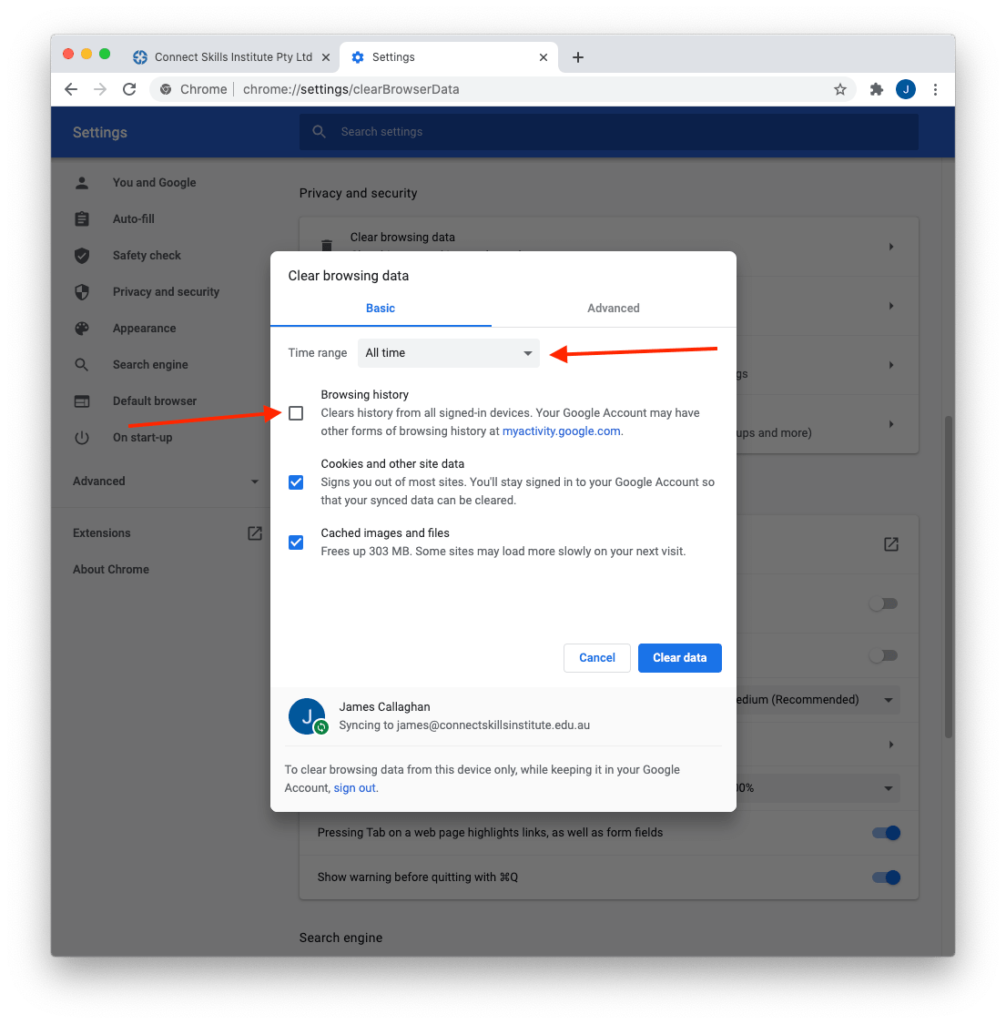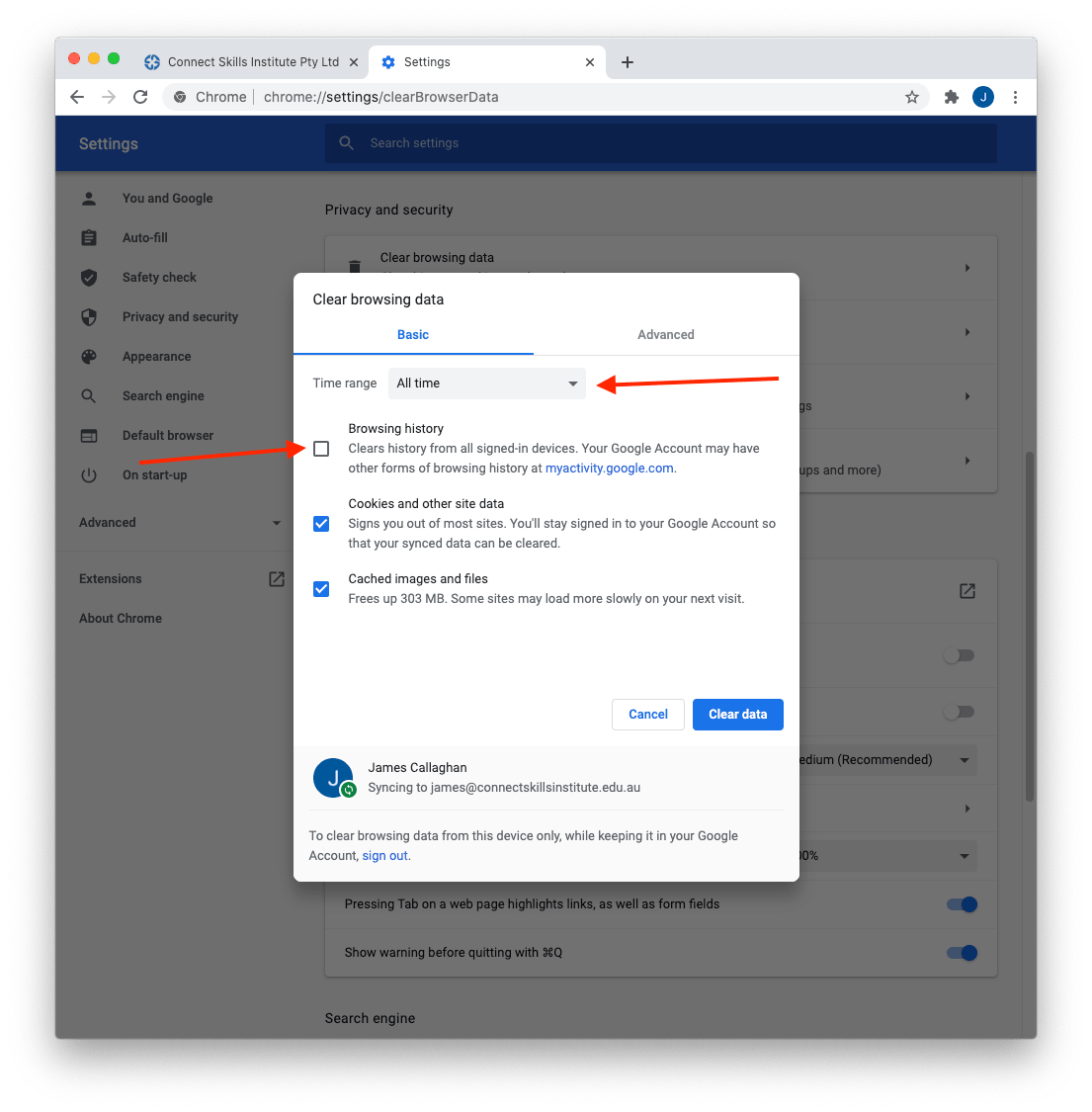 Step 6
Click on the 'Clear data' button.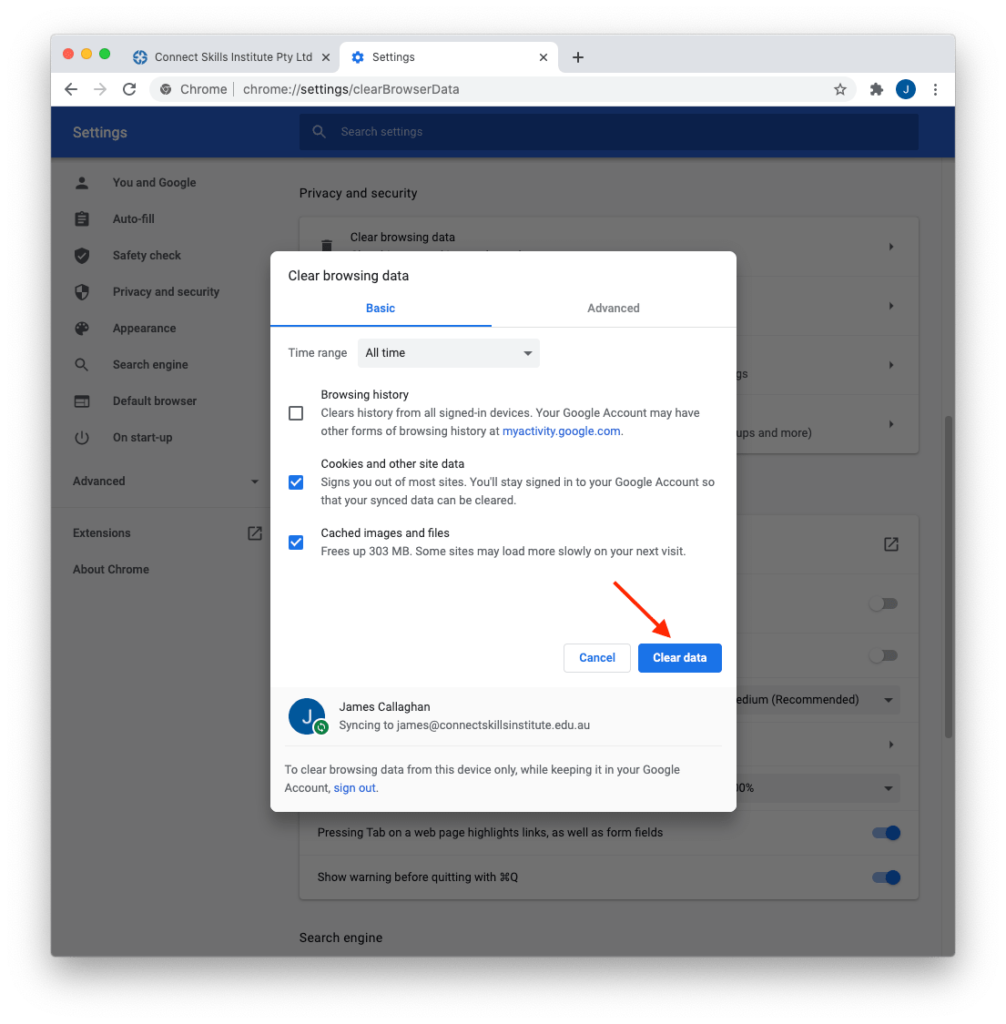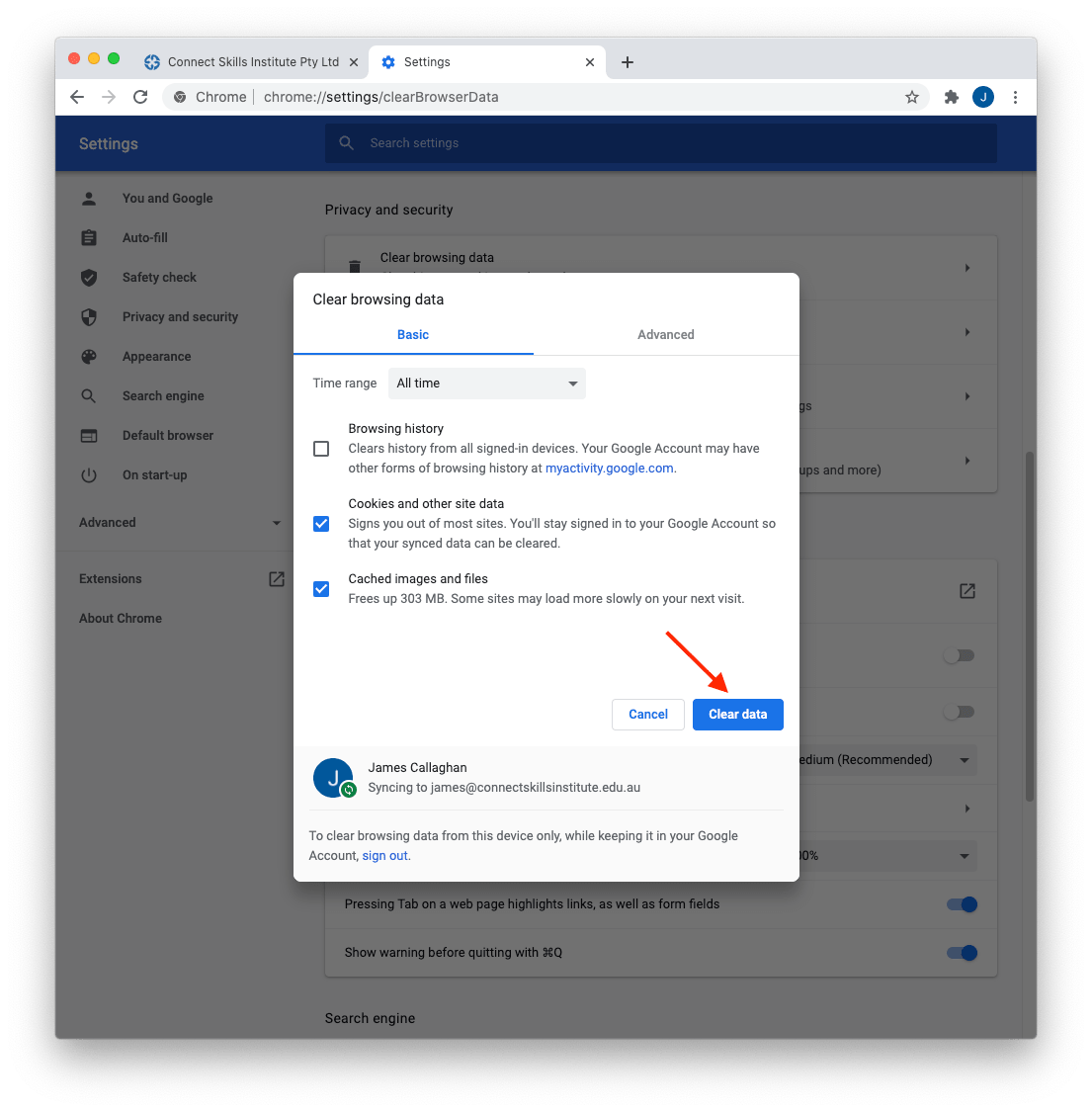 Step 7
Click on the 'About Chrome' at the bottom left-hand side.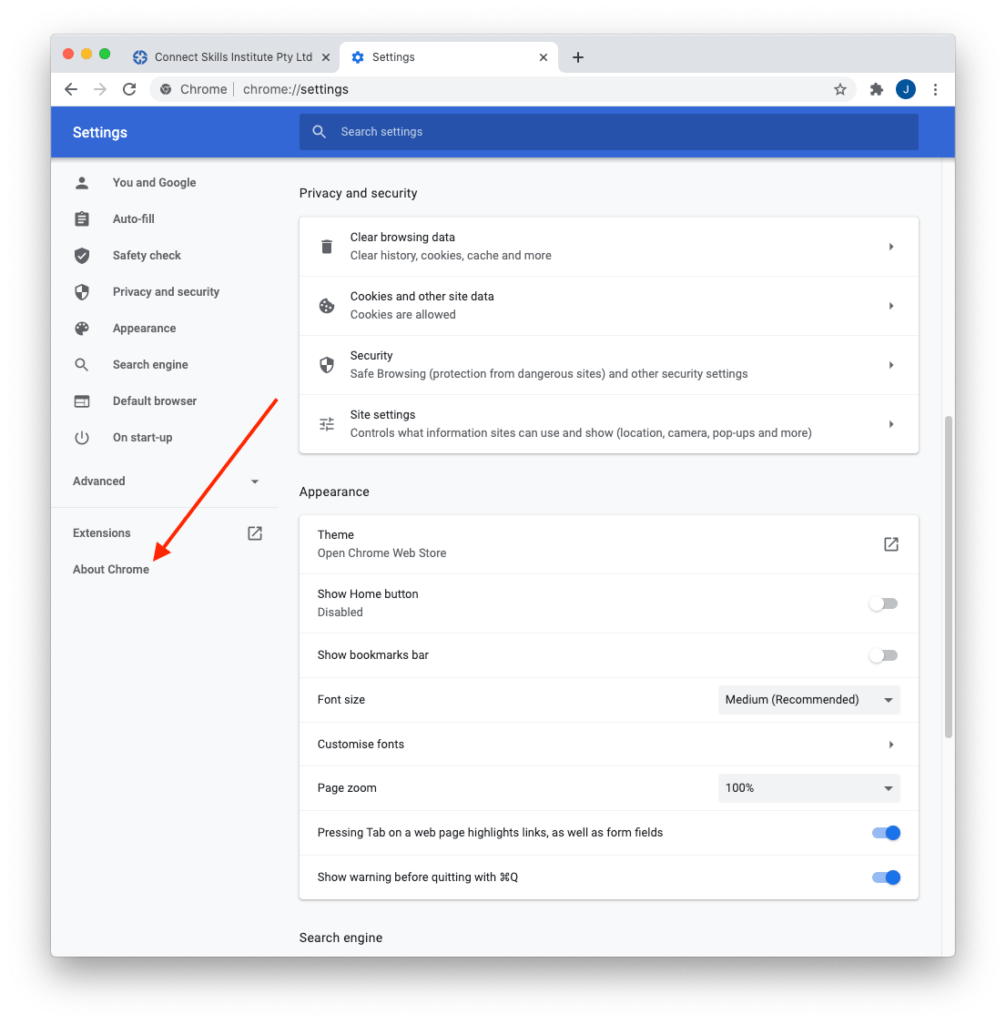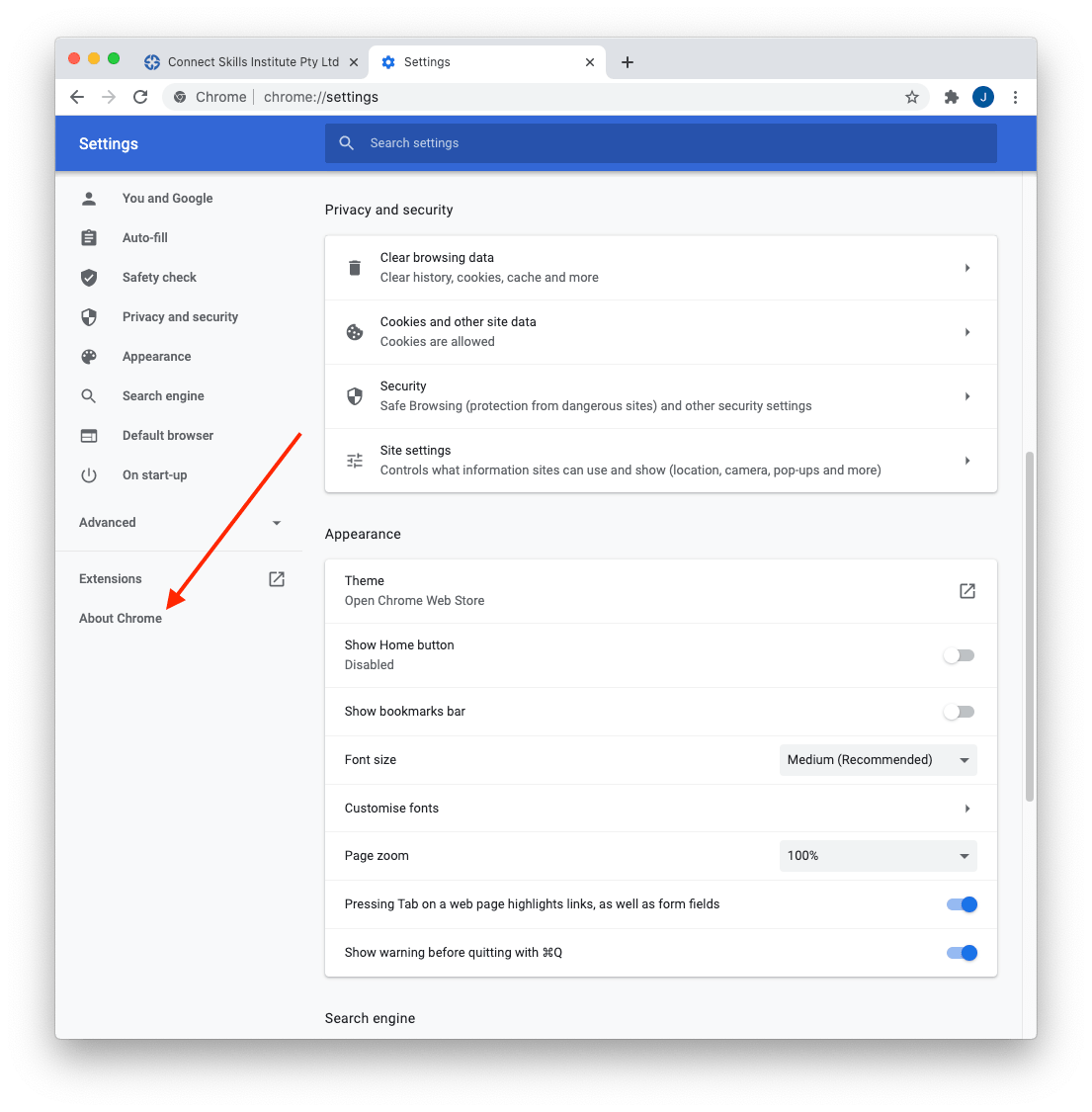 Step 8
Check that 'Google Chrome is up to date'. If not, please update Google Chrome to the latest version.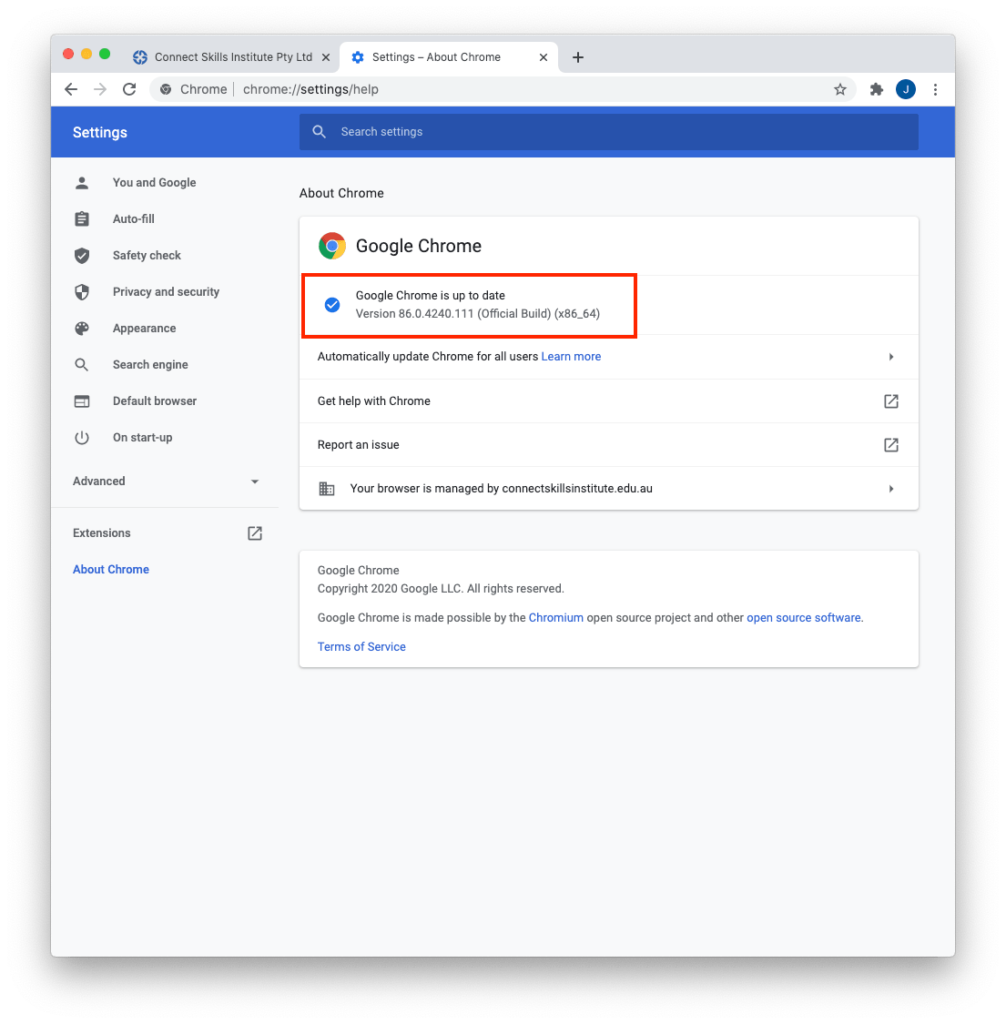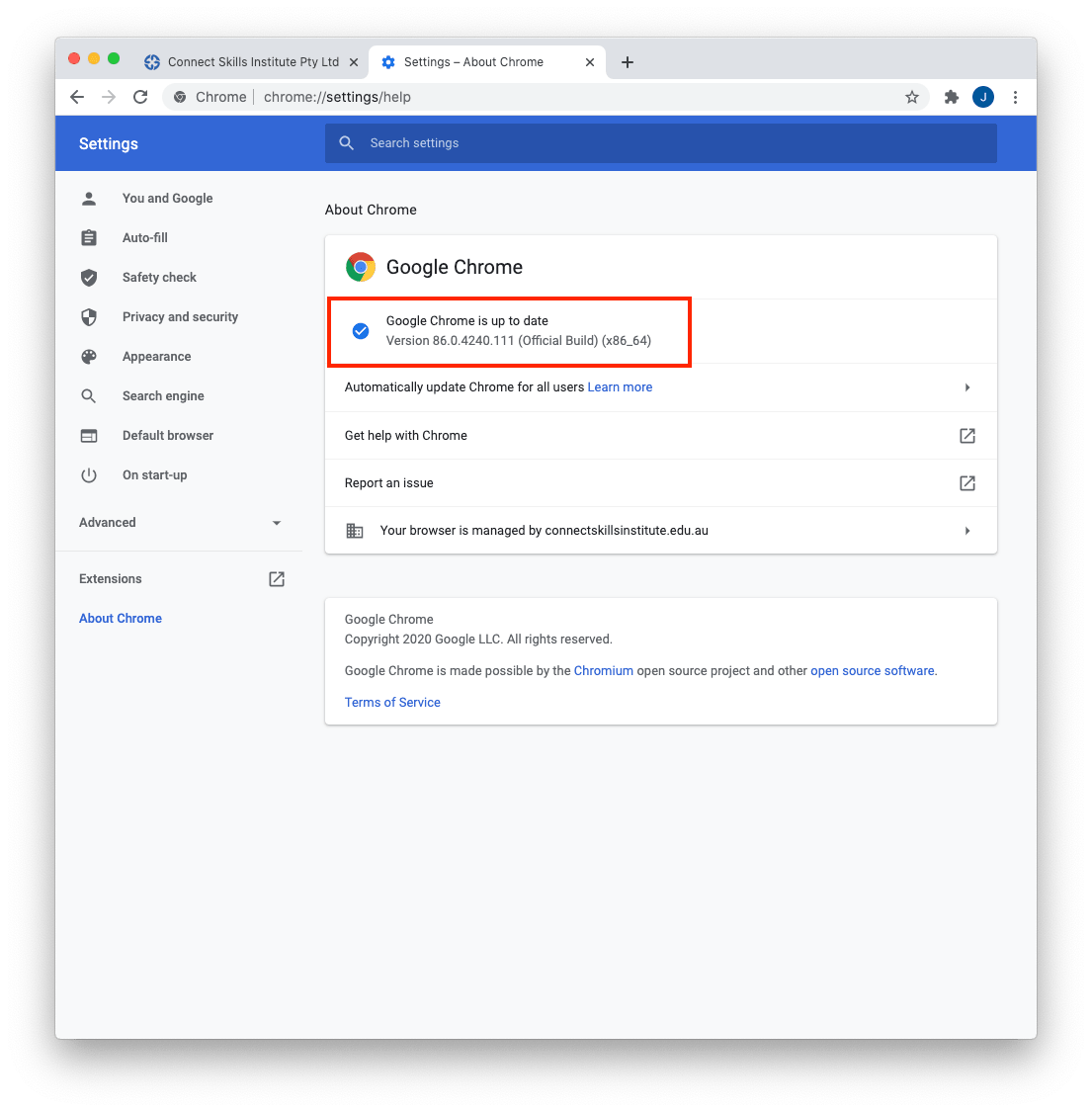 Step 9
Try logging in again.
If still unsuccessful, restart your computer.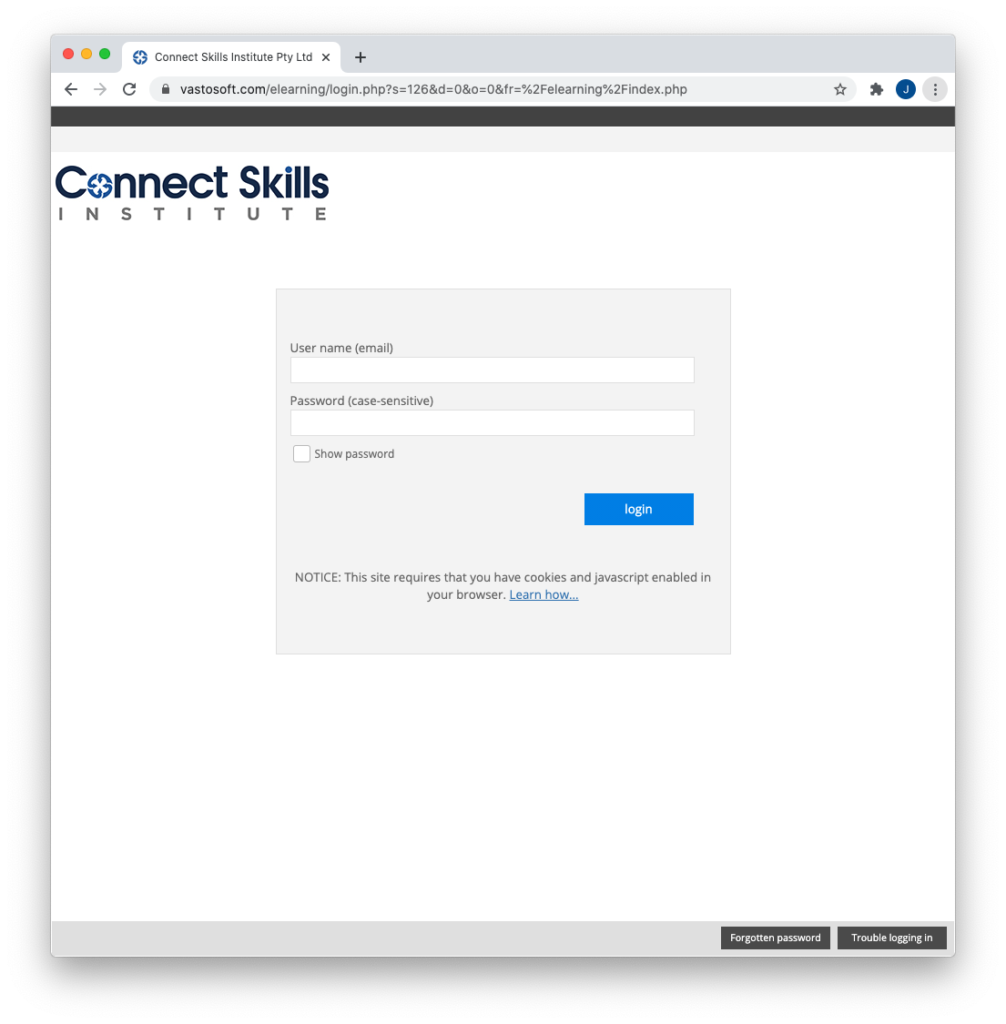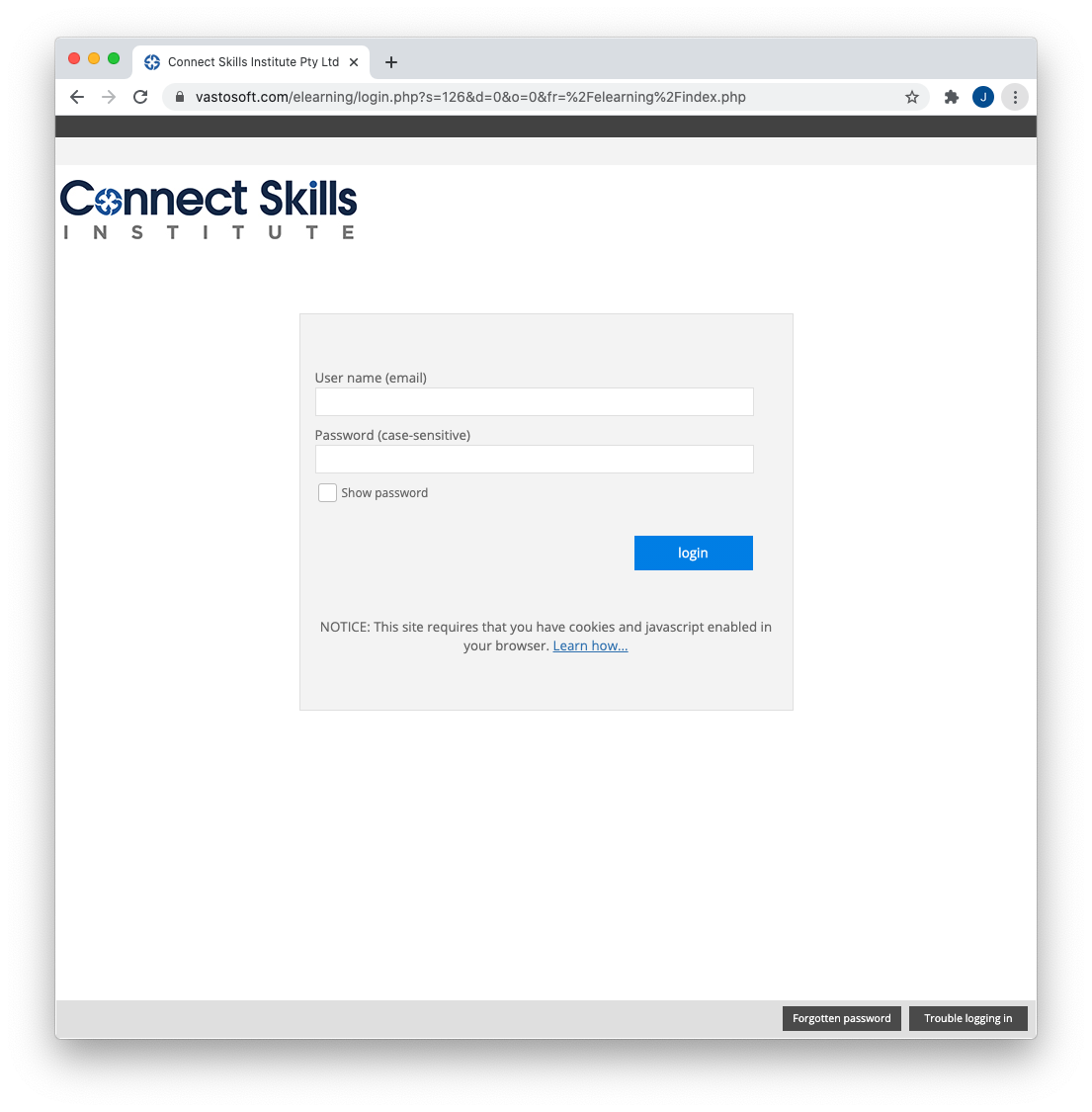 Other things to check
Passwords are case-sensitive, so check your CAPS-LOCK.
Ensure that you have cookies enabled in your browser.
Ensure that you have enabled java in your browser.
Check that the spelling of your email is correct.
Make sure you haven't typed or pasted blank spaces into your login (before or after user name and/or password).