A real estate licensee (also known as a class 1 agent) is the person who can be in charge of the real estate office. The real estate licensee is responsible for the day-to-day operations and management of the agency.
As a trainer/assessor for real estate for over 12+ years, I often get asked many questions about how to become a real estate licensee in charge in NSW. Like all other states, NSW Fair Trading has its own requirements to become a class 1 licensee in real estate.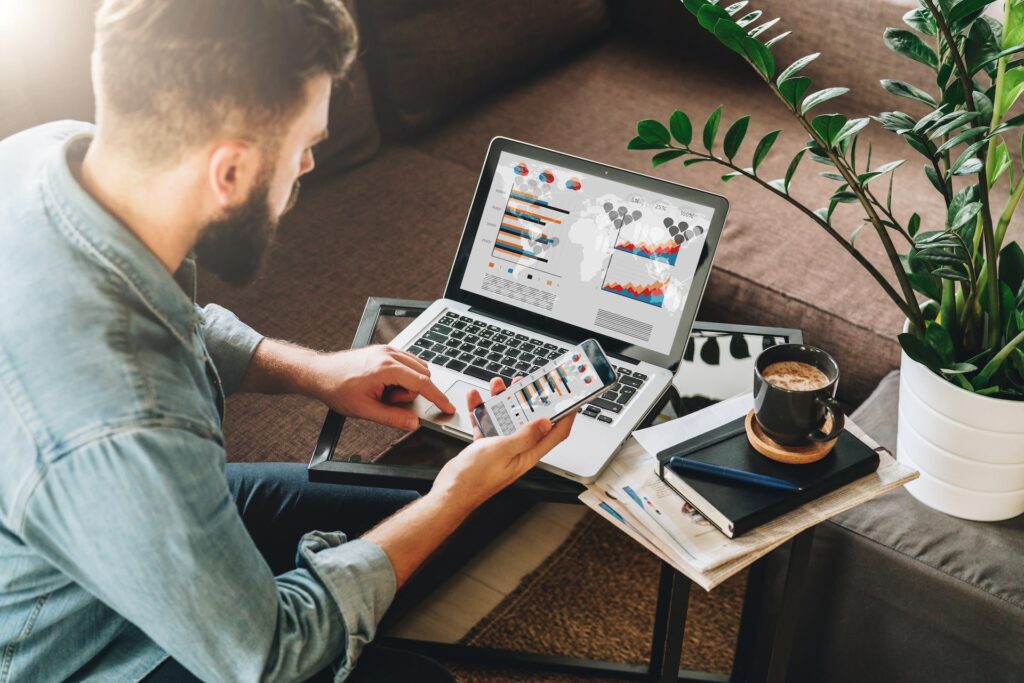 Starting as a class 1 agent is an exciting prospect. You may be a manager, a supervisor, or a team leader and reasonably confident in several roles within a real estate office. You may have demonstrated maturity and reached a high level of skills and knowledge on the job; therefore, you might be considering taking that next step to manage/operate an agency or start your own business as a real estate licensee in charge. 
Regardless of your situation, this blog post will help lessen any confusion and uncertainty around becoming a licensee in charge. I'll also cover three essential responsibilities of the licensee within the agency.

Step 1 – You need to be a class 2 real estate agent
Let's first assume that you have the experience and qualifications. So it's a minimum of three years from starting as an assistant agent (certificate of registration holder) to being able to apply for a class 1 agent. 
Before you apply as a class 1 licensee in real estate, you will be registered with New South Wales Fair Trading as a class 2 real estate agent. You will have previously obtained your CPP41419 Certificate IV in Real Estate Practice.
Step 2 – You need to have a minimum of 24 months of experience
.
You must have been a class 2 agent for a minimum of 24 months or two years. That's a minimum of 24 months registered on the public register with New South Wales Fair Trading. So please check that out first to ensure that you are registered there and how long you've been on that register so that it does amount to more than 24 months.
"Can I apply I before the 24th month as a class 2 agent?"
I get people asking me if they can apply before the 24 months, so my answer to those students is to apply when you're ready.
"Do I need to pay for my class 2 license again, or can I just put the application in for the class 1 agent license?"
NSW Fair Trading may take four to six weeks to review and process your application to approve or deny it. Therefore, it may go outside your one-year license, meaning you would be acting as an unlicensed real estate agent if you're not approved. So my advice is to wait until the 24-month mark, and then I'd renew your class 2 license so that you're always compliant with the laws. That's just the way it goes.
For an agent with relevant prior experience, I generally encourage them to use our RPL service, which can reduce study time. If you are starting out, you're not going to have the level of skills and knowledge compared to someone with five or even ten+ years of experience, so I'd recommend getting a good mentor. A good mentor is someone you can trust, someone who will tell you what they really think and see your goal as a moving target that you're consistently moving towards.
So, a quick recap: you've got a class 2 agent license, worked in real estate and been registered on the public register for a minimum of 24 months.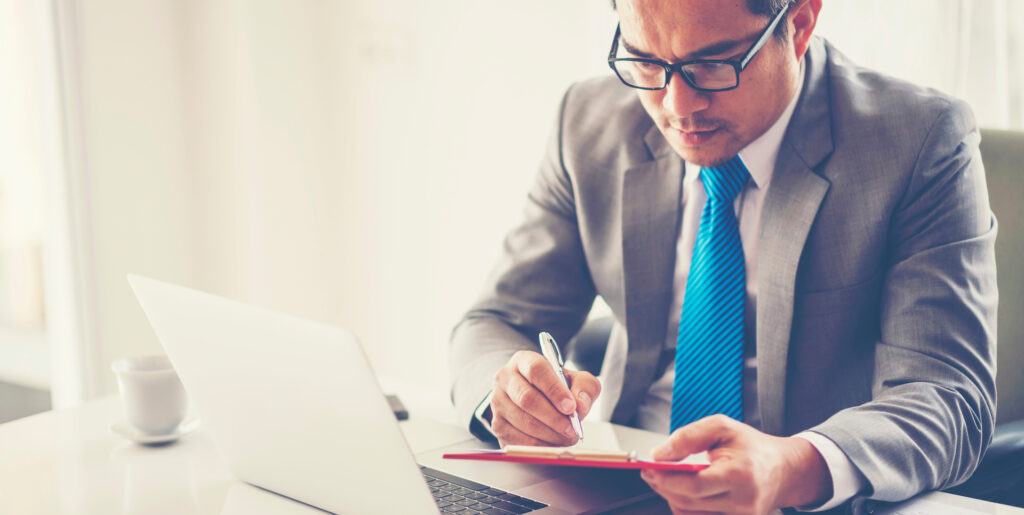 Step 3 – You must disclose that you are a fit and proper person
.
The third thing you need to consider is the eligibility requirements of NSW Fair Trading. You must comply with their requirements to be registered as a class 1 real estate licensee. So with all applications, you need to disclose material facts about yourself. Any fines, criminal history, where you've been disqualified as a director, or where you've been bankrupt. These things will determine your fit and proper status with NSW Fair Trading to be granted a class 1 real estate license.
NSW Fair Trading will always be able to discern over your prior experience. They may look at records they may hold on your behalf, whether you have completed your yearly CPD requirements as a class 2 agent or have been involved in a non-compliant company in the past.
I advise applicants to always be honest and disclose this information, if required, on their applications.
You also must be over 18 years of age to apply.
Step 4 – You need to have completed the Diploma in Real Estate
.
As part of the educational requirements of NSW Fair Trading, you must also complete a Diploma course called the CPP51119 – Diploma of Property (Agency Management), which we also refer to as the 'Class 1 Licensee In Charge Course NSW'. The course consists of 12 subjects/units aimed at the real estate licensee or person in charge. 
It's always a good idea to check New South Wales Fair Trading's website for the description of the qualifications that they will accept. There will be a change in the diploma code (yet to be announced by NSW Fair Trading) that I anticipate will take effect 2023-24. I will update this blog post on any changes in the future.
The first subject/unit inside the course is 'manage compliance in the property industry'. So, what is that all about? Well, that's directly applying the knowledge and skills that a class 1 licensee agent needs to perform their job correctly. It is also about being aware that they're accountable to New South Wales Fair Trading and other stakeholders such as Fair Work and the Australian Consumer Law. They're also accountable to many pieces of legislation and acts, such as the Privacy Act 1988. As you will know, New South Wales has many acts and regulations specific to real estate agents, including rules for real estate licensees operating in NSW.

3 Essential Tips For Operating As A Real Estate Licensee
"Where do I start with all the acts and legislation I will be required to be familiar with?"
1. Have checklists that reflect agency operations
A great place to start for anyone wanting to become a real estate licensee would be to look at the Section 32 supervision guidelines of the Property and Stock Agents Act 2002.
The Section 32 supervision guidelines enforce having policies and procedures for the office. Licensees can create checklists that support those policies and procedures. Out of those checklists will come some consolidated rules that become essential to running the business, just like legal agreements or agency agreements are the backbones of the agency. What I recommend to agents is to make sure that they contextualise those policies and procedure documents and checklists to what staff are actually doing inside the office. Even within the law, there's still a lot of room for you to decide how your business/agency operates, i.e. its systems and processes. 
As real estate agents, we act on written instructions and authority, which goes hand-in-hand with becoming a competent class 1 licensee agent. So make sure to review those documents monthly or quarterly. Note down new ideas, observe/interact with your staff and look to see what they're doing. You could even get them to write down what they're doing each day in terms of their daily/weekly/monthly outcomes.
2. Supervise and understand the importance of meetings
"So, how else does a licensee in charge prove that we're supervising the office?"
Licensees in charge can prove that they're supervising by recording weekly meetings (meeting agendas: note down new action items and tasks achieved from the previous meeting) and attending those meetings on a regular/consistent basis. You've also got different types of meetings: management meetings, finance meetings, compliance meetings, team meetings and sales or property management meetings. When meeting regularly, you will see how communication is key to business success and synergy between stakeholders, staff members and managers. 
Meetings are a great way to get ideas from all sorts of different people within our business. You might even make entries into a handwritten diary as evidence of meetings, outcomes, appointments with sales staff or attending auctions.
It's quite easy for busy offices (that may be operating really well) to skip out on some of these meetings. Still, the wheels can fall off at the end of the day, and staff could become disjointed or lack knowledge. There could be less cohesion, and confidence could be lost. Staff could begin making their own decisions and potentially changing business procedures while you, as the licensee, are unaware. So you can see that supervision and control are really crucial.
3. Continuously train staff over time to support the development and current knowledge
.
"Why is continuous training in real estate so important?"
The third thing is training staff. Understanding the training needs of staff is crucial. Real estate staff should be honest, upright, and enthusiastic. It is part of the licensee's job to ensure staff are trained to improve their knowledge and skill in areas where there may be gaps. A licensee in charge shouldn't assume that they don't need training because a staff member has worked in the industry for 10 years. Laws and regulations change, and agents need to keep up to date. Additionally, all real estate staff need to be appropriately licensed. The licensee should perform a training needs analysis of the staff in the agency.
Licensees should make sure to identify the interests and passions of staff for particular things. It could be property management laws, tribunal, sales, and/or marketing. Once the drivers/motivators have been identified, staff should be trained in those areas as it rewards those people. It's also good for productivity and outcomes for the business.
Examples of training could be attending a function for agents who gather together once a year to listen to speakers, or it might be your property management seminar or forum. It could be to do some form of skills training (formal or informal).
Training will go a long way to encourage staff to learn and develop as skilled and trusted real estate agents who are competent, compliant, and ethical, serving your business but also serving the community and being trusted with the ultimate knowledge of someone's personal situation.
There are many other responsibilities of the licensee that I have not mentioned, such as managing trust accounts, but that is for another blog I think!

So, in summary, to become a class 1 agent, you need: a minimum of two years of experience as a class 2 agent on the public register, be a fit and proper person and have completed the Diploma qualification CPP51119.
While it's relatively easy to set up a company, it's critical for you to understand the responsibility of a licensee in charge to all the stakeholders and that it's not just about you selling and making lots of money; it's about you holding onto your business, protecting your reputation and protecting your staff.
Creating a great work culture for people to achieve and succeed with a fair and equitable pay and commission structure. That all takes time, but with cooperation, dedication, sincerity, regular reviews, and working with your staff around you, you can go forward and grow a great business.
"How long will it take for my application to be approved?"
Once you have completed the course, you can apply online with NSW Fair Trading at Service NSW. Usually, it takes four to six weeks to be approved.
So good luck!; I hope this blog has been helpful to you in understanding how to become a licensee in real estate. I look forward to talking to you in the next one!
If you want to get in touch with us or have any further questions, please give us a call or start a LiveChat with one of our friendly course advisors who will be able to assist you.
This blog post contains my professional opinions on applying for the class 1 real estate licence in NSW. I encourage readers to also look at NSW Fair Tradings website for more information regarding the class 1 real estate license here: https://www.fairtrading.nsw.gov.au/housing-and-property/property-professionals/licensing-certification-and-qualification/Licence-types-and-classes/real-estate-agent-licence