How to become a property manager?
To become a property manager in Australia, you will need to complete a course for the state or territory you plan to work in. Each state and territory has different educational requirements- including the number of subjects/units to complete. Once you have completed this training, you will then take your certificate to the Government regulator and apply with them to work in real estate as a property manager.
Typically newcomers to the real estate industry will be working for an agency under a licensee in charge or officer in effective control. Names and definitions for these roles vary around Australia.
I encourage you to read further to get a better understanding of the above, and especially learn who your government regulator is and what the licensing requirements are that apply to you.

What does a property manager do?
Performing the functions of a property manager usually includes:
Finding tenants (somebody to rent the property to).
Maintaining the property/organising repairs
Assisting tenants (enter and vacate the property).
You may work organising maintenance and repairs, inspections, or manage tenant applications and appointments and face-to-face interviews. Your job might be to clarify the information on an application. You might be just a property manager that looks after the relationships with the owners, the investors, the landlords, or property providers.
How long does it take to become a property manager?
It will take anywhere between two to four years of experience to become a competent property manager. 
As a registered property manager, it's very important that you are diligent and work as hard as you can. Put care into your portfolio and do what you can to explore new ways of doing business. There's tremendous satisfaction that you get from doing your job well. 
As a beginner, you will probably start out by assisting a senior property manager and then develop your skills over time so that you can eventually look after a portfolio of properties of your own.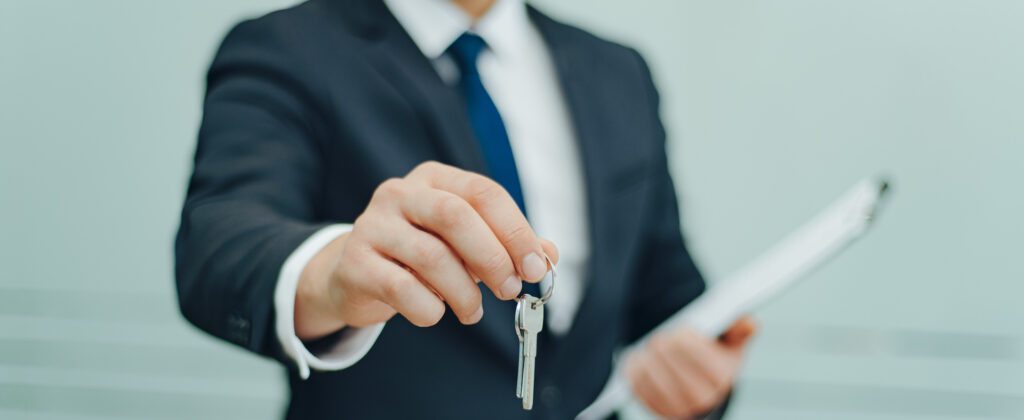 What type of person is best suited to becoming a property manager?
Property management and real estate is an exciting opportunity for many people of different backgrounds; whether you are 18 or 68, I believe you've got a great career opportunity.
Effectively managing your time is an essential skill for property managers. Being reactive and working under pressure. That's going to be a big part of the day in the life of a property manager.
Another important skill is the ability to solve problems in a fair and reasonable manner. We've got tenants and landlords who want things. On one side, we have Tenants who aren't worried about the costs of owning a rental property, who just want to know when a particular problem will be solved. On the other, there could be Landlords who don't want to make the repair, or money may be tight. So you, as a property manager, need to manage all those aspects and the relationships and come up with solutions that will satisfy both parties.
You'll also need a legal mindset and access acts and regulations at times, and understand the laws around property management, such as how long the tenant has to vacate the property or what to do when the tenant does not leave a property.
I'd recommend it to anybody, because until you try it, you won't know.
I get asked by people aged 35 and 50 if they're too old to get into real estate. Well, the biggest barriers are the ones people put in front of themselves, as I like to say.
There are lots and lots of different people working in real estate property management that have come from various backgrounds. So diversity is good for the industry, and bringing along the knowledge and skills that you have from other industries and jobs can only put you in good stead, which means a good foundation for working in real estate.
It is true that property management is best suited to those with a particular skill set or personality; however, many of these skills and traits can be learnt over time in other job roles or simply come naturally to you.

How many properties can be managed by one person?
Some proficient property managers may manage the entire portfolio of the office! So it depends on your skill level, ability and the company you work for. 
Still, the number of properties that typically one person can look after if they're looking after all the aspects of those managements is around 90 to 120.
The number of properties you can manage will depend on a few factors. In some suburbs and areas, the tenants can be rougher on the property. So, therefore, you're going to have a lot more circumstances that you have to react to, such as repairs, which will make a property manager very busy. Sometimes landlords are unsupportive and do not want to spend the money to repair or maintain the property correctly. 
This is where the 80/20 rule comes into play: 20% of your portfolio will give you 80% of all your issues. Most issues being maintenance requests or to do with the payment of rent.
Unfortunately, that's just the case. Part of your job will be to communicate and service the other 80% of properties that don't give you trouble and are happy to delegate authority to you. Just make sure you don't leave them alone or neglect them. As you continue to work hard, communicate with those owners, and work on keeping those properties with your agency.

Do I need a license to become a property manager?
Yes, you must complete a required course before applying to the government regulator to start work as a property manager. I recommend completing the course before applying for jobs.
Which course or units of learning you need to achieve will depend on which state or territory you will work in.
To become a property manager in New South Wales and the ACT, you should start with the five-unit course, known as a certificate of registration or assistant agent course. Once you complete that course, then you apply to the regulator, New South Wales Fair Trading and the ACT Government. If successful, you'll be granted a certificate called an assistant agent within one to five business days. At that point, you can apply for work and become a property manager. 
In Victoria, as a beginner, you are required to do the Agent's Representative course.
In Queensland, you can do either the Salesperson course, which is 12 units (Being a salesperson includes property management. Confusing, I know!) or the full real estate license course (19 units). See more information on these courses here.
In South Australia, as a beginner, I recommend completing the required 13 units of competency from the Certificate IV. You can find more information here on the Consumer and Business Services website.
In Western Australia, there are what is known as Sales Representatives (which does include property management!). You can either choose to do 12 units of learning from the Certificate IV in Real Estate and be restricted to just property management or complete the whole 18 units to have the ability to do property management and property sales, working under an agency. See more information here on the DMIRS website.
In the Northern Territory, I'd recommend starting with the Agent's Representative course. 
In Tasmania, you need to have completed the Diploma of Property, CPP51119. I would recommend checking out the Property Agents Board for more information.
Most of these courses are built and designed around the units from the Certificate IV in Real Estate Practice CPP41419. Some involve the real estate Diploma. Over the years, the course materials we have developed and worked with are getting closer and closer to matching the practical applications of the job. So that's good! 
You can find all of our real estate courses on offer by clicking the link here.
I also recommend going to your regulator's website for your state or territory and finding out the entry requirements to become a property manager. In most states and territories, you must be over the age of 18 years and be a fit and proper person (have a good reputation).
Where can I learn more about property management?
Besides undertaking the courses listed above, an excellent resource for beginners and active property managers to refer to is the Tenants Union website for your state or territory of operation. It has lots of information on tenant rights and responsibilities. It is primarily a resource to support tenants, but it's also excellent for real estate agents/property managers to learn as well.
Websites for each state and territory are as follows:
NSW: Tenants' Union NSW
VIC: Tenants Victoria
QLD: Tenants Queensland
WA: Circle Green Community Legal
SA: RentRight SA
ACT: Tenants' Union ACT & Legal Aid ACT
NT: Darwin Community Legal Service (DCLS) and also see Consumer Affairs NT
TAS: Tenants' Union of Tasmania

Is property management a good career?
I like to think so! It's a great and rewarding career path. Property managers are learning and growing all the time, and they enjoy the fact that every day is different.
There are fantastic tenants out there that never cause any drama, but there can be the 1% that do. So, it's also very important that you take breaks as needed.
I also recommend that you make sure not to take things too personally. Speak to someone if you are under too much stress because, like a lot of jobs, there's a sense that you are taking on other people's burdens. Some people can deflect it easily, but a lot of people care and caring is very important in this job role, so it can be easy to take things personally or become overly invested in the problems of others. So it's really important to exercise, go for a walk or have other activities outside work. 
Build up your knowledge so that you can correct and instruct people based on facts and law, not just emotion. It's a way to earn respect from the people around you that you are working with, such as tenants and landlords.
You want your customers and clients to be able to say you are good, professional or highly competent in their testimonials. Make it easy for them to contact you, speak to you and delegate to you. There's one thing a property manager doesn't want to see in their email inbox: "We've decided to take the management elsewhere." I think there's nothing worse.
Clients should trust you, and if they do, you'll get more business. You'll get referrals based on recommendations because you are doing a great job. So referrals are key in real estate, and you can use referrals to grow the rent roll.
So good luck! If you've got any questions, speak to one of our helpful course advisors or trainers. We're here to help answer any questions at all and encourage you and support you in your endeavours.
Also, keep in mind that real estate agents are required to do continuing professional development (CPD) in New South Wales, ACT and Western Australia. So it's a good idea to look at the requirements once you have started a career in real estate.
I plan on producing more blogs that will cover that information in the future, so stay tuned and thank you for reading. I hope my opinions and knowledge is helpful on your journey to reach your career goals in real estate, and I'll see you in the next one 🙂
This blog post explains how anyone can become a property manager anywhere in Australia. It provides some of my professional opinions. I encourage all readers to look at their regulator's websites for current advice and information.