This blog post covers my personal observations and opinions while working as a real estate trainer in the vocational education system for the last 12+ years.
I have spoken to many students over the years, and I always come across students who have had a negative experience with their training provider.
Usually, its something like:
"The learning materials were confusing and unorganised."

"They asked the same assessment questions over and over again."

"The course I did was not accredited. I did not achieve the outcome I wanted."

"I've wasted my time and money. Now I have to re-enrol with someone else."

"I found it hard to find someone to talk to. There wasn't any support."

"It was hard and time-consuming to fill out answers for the assessments because the pdf forms were broken/formatted incorrectly."
In the blog post, I want to help you, the prospective student, avoid some common traps and pitfalls by providing the top five things you should do before enrolment. I want more consumers to be able to make better decisions when enrolling into a real estate course, or any vocational course for that matter.

The start of someone's real estate journey might start out something like this: You may enjoy working with people, or you're good at persuasion and selling to others. You consider your next career choice, which is suited to your strengths. You've seen agents on social media or at an auction in your local community. You might just have caught the latest episode of million-dollar listing. Aha! You think real estate could be the answer! 
You may already be working in real estate or just starting out. Whatever it may be, real estate is an exciting career path, full of opportunities and ways to grow your skills and wealth.
You think of doing a real estate course. It's the next obvious step to starting your career!
But you discover there are so many options, different types of courses, packages and delivery methods, all at wildly different price points.
Where do you begin? Which training provider or course is the right fit for you? 
I know what it's like for students to decide which course and training provider is right for them. It's an absolute minefield out there!
1. Don't fall for short 2 or 3-day course deliveries
I've seen many training providers push a 2 or 3-day course onto students like they have a magical, unique ability to deliver much faster than everyone else!
I've seen a blog claiming you can make $100,000 in the first year if you do their 2-day course.
Yes, the truth is you can make a lot of money in real estate. Maybe you are a sales superstar and make $100,000+ in your first year!
But marketing fast or quick 'x' number of days is nothing more than a cheap marketing ploy to get people to think they can complete the course much faster than is actually possible! 
Most of the time, it means doing a short workshop and then completing the rest at home in your own time- which often takes weeks or months!
Considering that often the training is being to taught to beginners and newcomers to the industry who have no prior experience, there is no way to justify a few days of training to successfully complete the course, even if it's just the first five units!
Remember, there are no shortcuts! Only overhyped marketing tactics to hook unsuspecting consumers into potentially non-compliant delivery methods.
Firstly, ask for their RTO number and do a little research yourself to make sure that you are dealing with a legitimate registered training organisation.
Secondly, as you enquire, ask for the average completion time (if it's within a week or less and does not involve RPL, forget it!) 
What is RPL? The only way to fast-track a real estate course is to complete the course via recognition of prior learning (RPL). To do an RPL assessment, the student needs to have previous real estate experience.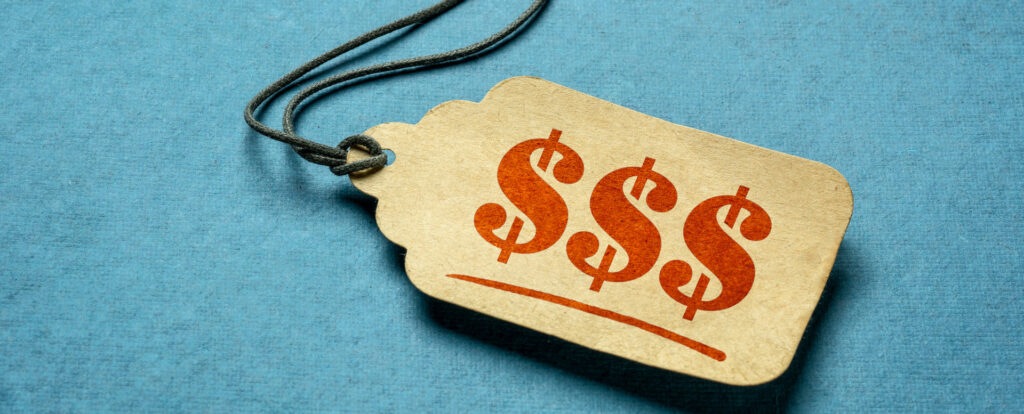 2. Don't base everything on the price
I often get asked: "Why are there such different prices on the internet for the same course?"
I know as a consumer, if you're shopping for a shirt, for example, or a dress and you can find the same brand, the same shirt or dress, the same colour and you can see it for a cheaper price, well, then it's obvious that it's the same and you can pick it up for a lower price. 
Training companies are offering the same course and the same code. 
They're all the same thing, right?
With courses and training, you can't compare on that basis.
Unfortunately, most consumers assume all training providers and courses are created the same, that they are delivered and presented in the same way, which is not the case.
A lower price often means poorer service; materials are poorly put together and not up to date with current practice. The support, staff knowledge and care factor are close to zero. A lot of the service, support, information, and care factor that should be there for students, is missing in action. Words on a website are cheap. Consumers fall for a cheap price, and you're then stuck with a training provider, having paid money only to realise you have been duped.
Training organisations that price their courses at the absolute lowest price point are aiming for the maximum number of enrolments from unsuspecting consumers who are seduced by the lower price, while in reality not concerned about the quality of their delivery and support.
They are, in a sense, betting on the fact that many students who enrol with them will not finish their course. Other than giving a login and some course materials, they will not have to provide the service or support for the money they have received up front.
The word profit for any business is ok, but profiting from consumer ignorance is wrong.
Students should also consider how likely they are to complete the course, given its low price point.
So, just because the code or the course has the same name, doesn't mean the consumer experience will be anywhere close to that of a quality provider that you need to support you through your studies. Value your goals and invest in them wisely. The key is learning and finishing. Support and communication from your training provider are keys to this.
Typically you should expect classrooms or face-to-face delivery to cost more than online delivery. Online providers usually charge less, as they don't need to hire classrooms or organise trainers to be somewhere on time on time.
A low price can impact your ability to even finish the course. A premium price above the average typically means you're probably paying more for no tangible added value or benefit. 
Connect Skills Institute aims to be in the middle, between the lowest and highest cost providers. We're not the most expensive, but we're not the cheapest, and I believe we are up there with the best quality providers of great materials, tools, and student support options. So you get the best price, value for money and best learning experience, customer service and superior support.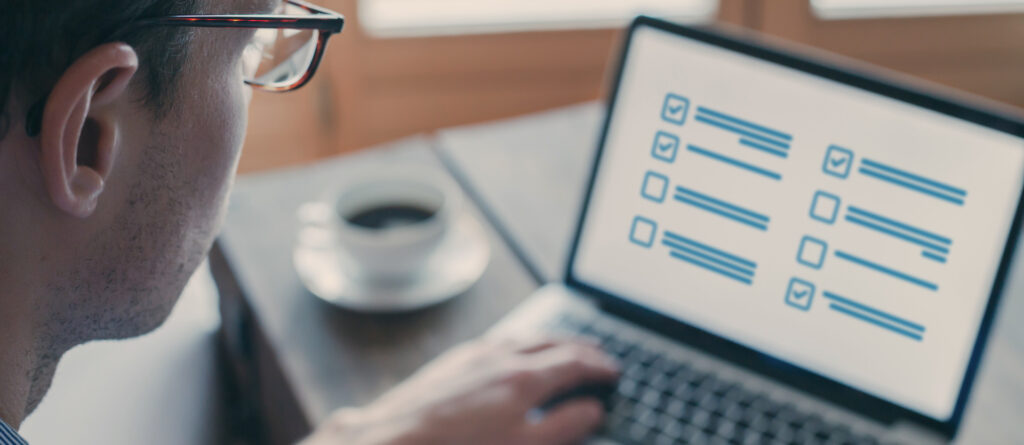 3. Ask how many assessment questions and how the materials are presented
Before enrolling, I would:
Find out how many questions are in the course – some courses can go up to 1000+ questions for the real estate certificate IV. The materials we use are around 350-400 questions. Everything being the same you could complete our course in half the time.
Find out if the materials and assessments are housed and submitted online in the browser or if they are in offline pdf/word document forms to fill out.
Any good training organisation should spend time revising and updating their materials to benefit the student and not waste their time answering similar questions repeatedly.
We are not perfect, but we consistently revise and update our materials, so they are constantly getting better and better!
We receive valuable feedback from students and we seek to continuously improve our materials. The result is the student spends less on scratching their heads and more time being productive to complete and move through the course.
So a suitable training provider will care about their students by consistently updating their materials. They will invest time and money in how they present the course before you even enrol. When you enrol, you should benefit from all that hard work.
Continuous improvement made by the training provider is crucial for you to be able to complete the coursework and get your certificate.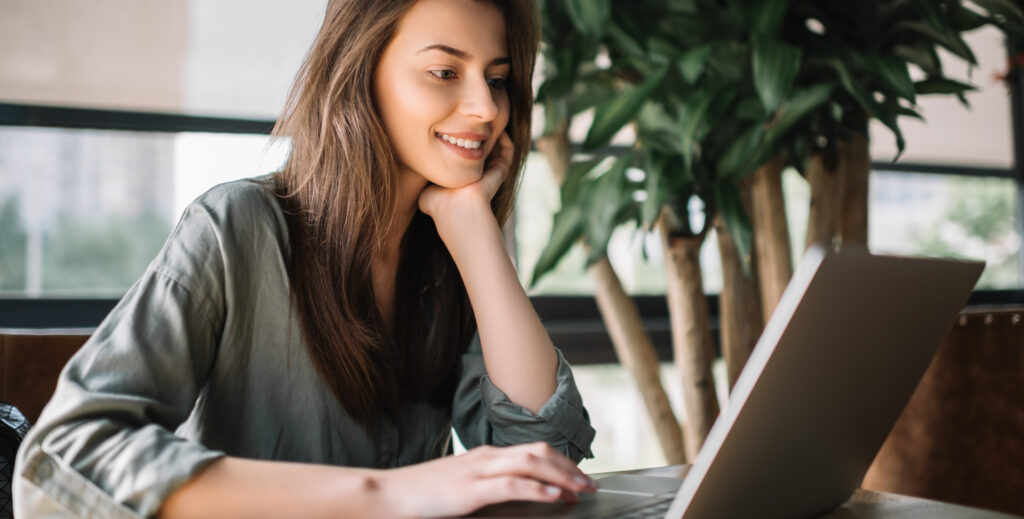 4. Find out what support options there are
I hear from students all the time that the support is terrible.
It's hard to find someone to talk to.
There is a lack of engagement and enthusiasm in your journey as a student.
Unfortunately, the trap is and always has been effective. Training providers will claim they have great support, but this is sometimes not the case. Yes, training providers can get busy and swamped with admin work that the student will never see. But this is no excuse for neglecting students.
This again ties in with the lower price points. They invite consumers but remember that these providers have no extra value to give at such low price points. They could not serve everyone properly if all their students were to engage with the learning and assessment through to completion.
A good training provider will provide a quality product and offer value. The cheaper providers say they are excellent and offer all this value but fail in every area imaginable.
Student support is the most common question we get asked about, apart from the price and how long the course will take to finish.
Poor student support can ultimately mean you give up and don't finish your course.
Excellent student support is the difference for most students to complete the course, which includes encouragement and guidance for understanding the learning and the ability to ask questions to their trainer.
We offer flexible zoom or phone sessions to our students if they want to have a chat or have any questions they'd like to ask.
That is why we've done all that work because we care. We care about our customers. We care about our industry. And we want to help students that do courses with us to prepare them for real estate practice, so it gives you an opportunity to succeed.
Students sometimes ask, will I finish the course? I say, "If you give up, then there's nothing much I can do. But if you never give up, we won't give up on you. That's our genuine promise.

5. Check the training providers' online reviews 
I'm still surprised how many people don't do this before enrolling into a course!
I highly recommend that every prospective student do their research online and read independent reviews on websites like Product Review, TrustPilot, Google (Google Business) or Facebook.
Preferably go to these websites rather than read reviews on the training providers' website. It is very easy to manipulate reviews as they appear on your website, i.e. hide all the negative one-stars and only show the positive five-star reviews. In business, it is normal to have the odd poor review, but it is unusual not to have any negative reviews at all.
At least by going to websites like TrustPilot or Product Review, you know that you see all the reviews, including any negative ones! You can also see whether the reviews were incentivised or not.
Businesses cannot delete these reviews, only respond to them. So at least we are seeing a more accurate across-the-board picture of client satisfaction—a more reliable way of gauging consumer confidence.
BONUS № 6. Do not make promises of careers or potential jobs as the main reason to enrol
Finding a job for yourself is much like asking a stranger to find a business or life partner. It's next to impossible. It's should be a natural process that requires a great strategy, a little bit of luck and focused effort, and belief.
Identifying the needs and wants of the employer, matched with your aspirations is a process more than a simple introduction.
I have seen training providers promise to get students a job. I wouldn't think about doing a course with those providers because it's important that you find your own- one that suits you and your career goals.
Someone else giving you a job rather than finding one yourself is like shoving two people together unnaturally- it's never a recipe for success.
I can teach you how to get a job yourself, and sometimes some agencies want me to spread the word about a job to our students, which I sometimes do. But, never expect a random business that does not know you and offers a course for $400, including a job, to actually deliver. It is an unbelievable offer because it is. 
Also, the real risk of being placed with an employer that treats you unfairly. No award pay, no superannuation, no allowances and no on-the-job training. They make you do tasks you're not ready for. Cold canvassing, knocking on doors and making calls for hours a day until you drop.
I do provide students with practical tips and skills to prepare for a job when asked how to put together a resume or get job interviews. So I can help you with that. When an agency approaches us with jobs, we do provide students with job opportunities and broadcast those via message on the student portal.
I can even provide a 1-2 hour interactive short course to my students (FREE for students who ask) about how to put a resume together and look for jobs. This is why it's good to read our blogs!
Final Thoughts
Let me finish by saying that not all training providers are bad! 
There are many fantastic real estate course providers out there! Conscious training providers and ethical industry professionals who care about their reputation, building a great brand and great consumer experiences.
The business is an extension of people with passion and a desire to be the best in their field. They see no other way than to invest significant time and money into creating the best course and providing an excellent consumer experience from enrolment all the way to completion.
Training providers can make mistakes from time to time, and there are always areas that can be improved in the business and how services are provided to students. But the good providers make critical changes based on industry experience, then check over and over to improve the materials with the best consultants who specialise in different areas.
A good customer experience is not by chance. It is the business that plans and creates this from the start by selecting the best writers, tools and resources.
I encourage you to spend time speaking with the training provider during the enquiry stage so you can work out who just wants to say yes just to sell you something, close the sale and grab your money or spend the time with you until you are ready to enrol. Check out our real estate course offerings as you do your research, and get in touch with us.
Leave a comment below: we'd love to hear from you about your experiences undertaking courses- good or bad!
See you again in the next blog! 🙂