I often have newcomers or beginners asking me how to get into real estate and start work, maybe as a salesperson or property manager, having had no prior work experience in the real estate industry.
That's why I have put together this short guide with five easy steps to get into real estate anywhere in Australia.
How To Get Into Real Estate (With No Experience)
Typically to get into real estate, you will need to enrol and complete some sort of nationally accredited training as per the requirements set by the Government regulator for your state or territory in Australia. Most states or territories will also require you to complete an application and submit it to them for approval.
The good news is that in most states/territories, no prior working experience is required to start working in the real estate industry.
What's important is that you must make sure you do the appropriate course for the state or territory in which you will be working. So I've covered that below.

Step 1: Find out your state or territory regulator
So how do you find which course you need to do?
To find that out, the first thing to consider is which state or territory you want to operate as a real estate agent.
Each regulator will specify which subjects/units or full qualification that is required to be completed.
The regulatory bodies for each state/territory in Australia are as follows:
NSW: NSW Fair Trading
VIC: Consumer Affairs Victoria
QLD: Office of Fair Trading (Queensland Government)
WA: Department of Mines, Industry Regulation and Safety – DMIRS (Government of Western Australia)
SA: Consumer and Business Services (CBS) (Government of South Australia)
ACT: Access Canberra (ACT Government)
NT: Northern Territory Government (Department of Industry, Tourism and Trade)
TAS: Property Agents Board Of Tasmania
The laws and regulations are different in each state and territory meaning the fines and instructions are different.
As I mentioned before, there are usually no experience requirements for entry-level roles.

Step 2: Find the educational requirements that need to be completed
The most important thing you'll need to do before you start work is complete a real estate course to learn the fundamentals- which are required by law.
I understand the difficulty of finding course information on the regulator websites can be hard to find. Not only that, it's often difficult to understand how the information relates to you and your own career goals.
Government regulators can make changes from time to time that most people are unaware of. So while we don't provide a legal representation, we are here to give the best advice we can, based on our many years of experience that we've had working in real estate and training.
So I have provided some basic information below for you:
In New South Wales and the ACT, you're looking at a five-unit course (taken from the real estate Certificate IV) to start work as an assistant agent. There is also the option to do the full Certificate IV, which covers your assistant agent CPD requirements for four years.
In Victoria, for no experience getting into real estate, you'd be called an agent representative, and you're required to do the complete CPP41419 Certificate IV in Real Estate Practice, 18 units.
In Queensland, you're looking at a salesperson course (which is also for property management!) which is 12 subjects from the Certificate IV in Real Estate Practice. Fair Trading Queensland call them prescribed subjects rather than units of learning. With no prior experience, there is also the option to do the full Certificate IV to get your full license which I suggest if you want to run your own business eventually.
In Western Australia, you're looking at a 12-subject course. The same qualification for the salesperson and 11 subjects for the property manager. Or if you want an unrestricted certificate for either one, you need to do the 18 subjects in the Cert IV in Real Estate Practice.
~
Please contact us here at Connect Skills Institute if you have further questions.
We have been a registered training organisation since 2007. One of our course advisors will be able to assist you in finding out what the educational requirements are or, at the very least, point you in the right direction. We're all about providing the best information we can provide students.
We continue to learn and discover new information and form new opinions about the laws in each state and territory. So that's part of our job here at Connect Skills Institute. We are in the same position as you- looking at government websites and legislation to understand the licensing and eligibility requirements.

Step 3: Find a suitable training provider to complete the required course
Where do you complete this training?
That is up to you, of course. There are many training organisations located around Australia that can be found via a search on Google or myskills.gov.au.
Of course, I encourage you to get in touch with us here at Connect Skills Institute to understand why we are different from the rest.
An important thing to remember when looking for a real estate trainer or training provider is to ensure the provider provides nationally recognised training- meaning it is provided by a registered training organisation (RTO for short) with the government. For example, our RTO code here at Connect Skills Institute is 31474.
All registered training organisations must display their RTO code, which is usually found on the website footer.
You can verify any RTO code by searching for the training provider at the training.gov.au website. Doing this can confirm that the company is currently registered with the government and is allowed to deliver the training to you.
The second most important thing is to avoid getting sucked into low-cost, fast/dodgy deliveries, for example, 3-day workshops. I explain more as to why here.

Step 4: Complete the learning and obtain your certificate or statement of attainment
This is a unique opportunity for you to spend time and learn about the industry broadly so that you will learn and understand:
types of roles in real estate

legislation and some legal responsibilities of an agent

who the regulator is/other industry bodies

basic ethics, what is poor practice and penalties

marketing in real estate

trust accounts

continuing professional development: any ongoing learning that may be required.
What's the difference between a certificate and a statement of attainment?
Usually, when people talk about certificates or statements of attainment, they mean much the same thing- a piece of paper with your results (the units/subjects you have acheived)!
Technically speaking, however, a statement of attainment is only a partial attainment of units that make up a full award which we would refer to as a full certificate (for example, Certificate IV or Diploma).
How long does it take?
You may also be wondering how long it generally takes to become a real estate agent and start work.
The short answer is typically anywhere from 1 month to 4 months on average, but this time can be shortened depending on your state or territory.
I have further explained the hows and whys of the average duration here.
It sounds like a long time, but it's important to note that some people need more time than others, and it's not a race.

Step 5: Apply to the state/territory regulator
What do I need to do after I finish my course?
Depending on your state or territory, you will most likely need to apply and submit your certificate:
NSW: You will apply for a certificate of registration and be classified as an assistant agent. See more information here at Service NSW.
VIC: Agent's Representatives do not need to apply to Consumer Affairs Victoria. They need to present your certificate to their employer, who will register you with Consumer Affairs on your behalf.
QLD: You will most likely either apply for a salesperson certificate or a full license. See the Fair Trading QLD website here.
WA: Apply with the Department of Mines, Industry Regulation and Safety – DMIRS (Government of Western Australia). More information can be found here.
~
If you are a student with Connect Skills Institute we do offer a service to help you apply to the regulator if required.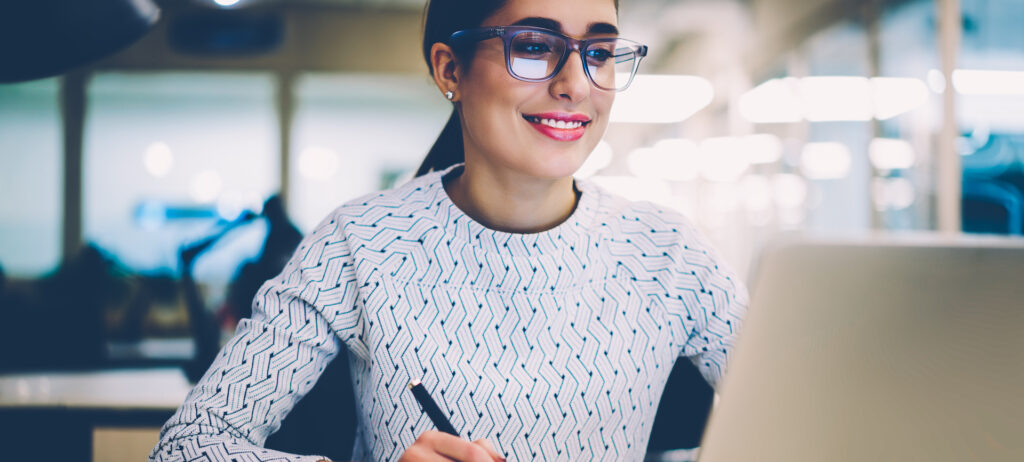 BONUS Extra Tips For Beginners Getting Into Real Estate
So if you're thinking of looking at real estate as a career, my advice for those with little to no experience is to just focus on their strengths and put their weaknesses aside, and use those strengths to establish themselves.
Remember that you're presenting yourself and giving people the opportunity to choose you. So don't take yourself out of the picture by overcompensating, by the fact that you're young or inexperienced.
Everybody's got to start somewhere, and if you're honest, you're enthusiastic, and you're giving it your best, you'd be surprised how people will reward you with business and give you the opportunity. Then it's up to you not to let them down.
Applying and filling out regulator applications
When you apply to the regulator, you must disclose material facts about yourself and that you don't hide anything because that could be held against you.
They won't allow you to say, "Oh, I'm sorry. I forgot." I expect they will not say, "Oh, that's all right, don't worry about it". They will probably judge you based on that lack of disclosure because that's what has been asked of you when you fill out that application.
So when filling out the regulator application, it is very important that you read the context of each question and if it applies to you. Then work out the minimum requirement required by law to fill out that application and put no more. That'd be my recommendation.
Mentoring: Help with resumes, finding jobs and how to ace job interviews
If you don't have experience, I think it's also really important to have a mentor or someone around you that can provide some supportive information, timely information, as someone that you trust and that you can open up to and ask and they can answer those questions for you, so to allow you to go the next step, the next step, the next step, to forward your career in real estate.
I am available to those who are just starting out to be their mentor with my mentor program. For a small fee every month, I am available to you to book in a call or a zoom call and have a chat about anything you want to talk about in your real estate career: putting together a resume, how to find job opportunities, and tips for job interviews, answer questions about job responsibilities and complying by law. Get in touch with me at rod@connectskillsinstitute.edu.au for more information.
Final Thoughts
So there you have it, five easy steps to get into real estate:
1. Find out your state or territory regulator
2. Find the educational requirements that need to be completed
3. Find a suitable training provider to complete the required course
4. Complete the learning and obtain your certificate or statement of attainment
5. Apply to the state/territory regulator
If you have any further questions, please call us or make an appointment to speak to one of the course advisors.
Our team has many years of experience owning, operating, hiring, firing, and working in sales, property management, and administration.
We have the right team here to answer any questions about your career that you'd like to know before you start a course. You can even get insight into how real estate agents think and what they believe.
If you know what you want to do, and you're ready to go, click enrol, and we look forward to having you as a client.
So thanks for reading, and I hope you found this one useful!
See you in the next blog 🙂